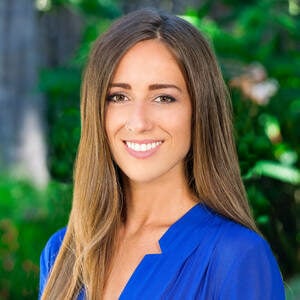 Hawaii Life
[email protected]
(808) 938-1388
Whitney Wolfe is passionate about living the inspiring, healthy and unique lifestyle that Hawai'i has to offer us all. She experiences much joy in being of service to others through the mindful facilitation of the purchases and sales of homes, investments, and land on these incredible islands.
Born in Canada and raised in Arizona, she frequented Oahu and Maui since she was a child on her highly anticipated family vacations. Her extended family members owned condo units in Waikiki (Oahu) and in Ka'anapali (Maui), which provided countless opportunities for priceless family gatherings and extended stays over the years, which she remains forever grateful for.
After receiving her BFA from Loyola Marymount University in Los Angeles, Whitney went on a solo backpacking journey across the world for over six years. It was through this journey of discovering and experiencing some of the most amazing destinations on this planet, that it actually became quite clear to her that of all the special places she experienced, she believes Hawai'i truly offers the best overall quality of life available anywhere. She confidently made the decision to make her home in Hawai'i and hasn't looked back.
The field of real estate has long been second nature to her as she was raised in a family who worked extensively and creatively within the profession. She has a keen business and market sense, prioritizes clear communication, and genuinely enjoys crafting smart contracts that support her clients to realize their vision. Whitney genuinely wants the best for her clients and works to serve their best interests through every step of the journey.
She believes Hawai'i's real estate in general, and all the opportunities thereof, to be ultimately invaluable. Nothing beats the Hawaii lifestyle! She considers it an honor to actively assist those in making their Hawaii real estate goals come to fruition.
Feel free to reach out any time to discuss the possibilities!
Aloha,
Whitney
Visit Whitney Wolfe's Site
Contact
Whitney Wolfe
LIC.# RS-60260
Office