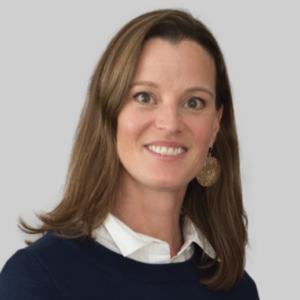 Turpin Realtors
[email protected]
973-635-5555 ext. 332
A New Jersey native, Whitney has an in-depth knowledge of the area and can offer advice about local neighborhoods, schools and price ranges for buyers and sellers in any stage of the home seeking or selling process, from first-time purchasers to those who are ready to downsize. Her philosophy is simple: she listens carefully to her clients and works hard to find the best possible solution for them. Additionally, Whitney is familiar with home construction and design, having personally managed the renovation process of two of her own fixer-uppers. This experience also enables her to see potential in properties others may overlook.
Whitney's professional background includes a career in New York's fashion industry, working in the corporate offices of J. Crew and Ann Taylor as a Product Development Manager. Those positions involved overseas travel, negotiating prices and making presentations to merchandising teams. During this time, Whitney developed a strong work ethic and honed her project management skills, both of which align with the traits needed to succeed in real estate. Her approachable nature is another quality her clients have come to appreciate in all their dealings with Whitney.
Whitney's decision to join Turpin stems from her passion for real estate and a strong belief in how a home affects human emotions; she believes that a person's home should be a major source of happiness. Both buyers and sellers are impressed by Whitney's skillful and organized service. Known as people-oriented and caring, she carefully listens to the wants and needs of her clients, and is committed to helping them find or sell a home. This client-focused mindset combines with her outstanding background, which has resulted in a growing list of satisfied buyers and sellers. Whitney welcomes your call or visit to the Chatham Office.
Visit Whitney Saunders's Site
All Properties
22 Featherbed