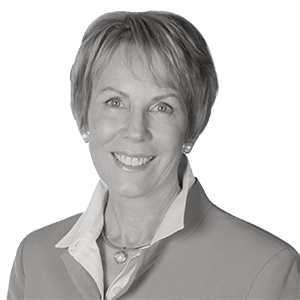 Turpin Realtors
[email protected]
908-439-3300 ext. 424
Weslee brings extensive marketing experience and love for New Jersey's beautiful properties to Turpin Real Estate. Her own search for the "perfect waterfront home" led her to Turpin. She had the pleasure of experiencing their outstanding service and impeccable ethics, making Turpin the natural choice for enhancing her real estate career. Weslee's fresh perspective and talent for problem solving enable her clients to achieve their real estate goals quickly and smoothly.
Weslee attended the College of William and Mary in Virginia where she received a Bachelor of Science degree in Pre Medical Biology with a minor in Psychology. Her leadership positions in student government earned her a listing in "Who's Who in American Colleges and Universities" and led her to an interest in business and government. After graduation, she served as a Congressional Intern in Washington D.C. and was recruited by Proctor and Gamble in Cincinnati Ohio. There she completed their nationally recognized Brand Management Training Program and began a career in Marketing.
Upon returning to the Garden State, Weslee continued to sharpen her marketing and management skills with positions of increasing responsibility at Warner Lambert (now Pfizer) and Nabisco's Brands, Inc. While at Nabisco, one of her businesses received a national award for "Most Effective Television Advertising Campaign". During this time, she traveled throughout Europe, Great Britain and parts of Central America for both business and pleasure.
After many rewarding years, Weslee left the corporate world and directed her energy toward raising her two daughters and community non-profit work. Most notably, she served for 12 years as a Trustee and President of the Berkeley Heights Education Foundation. Weslee secured corporate sponsorships, managed town-wide fundraising events, directed community plays and increased annual donations. Her efforts earned her the Patriot's Path Boy Scout Council's 2006 "Good Scout" award for outstanding community service. Weslee is currently the Vice President of her town's Historic Society and a member of the New Jersey Astronomical Association.
As a resident of northern and central New Jersey, Weslee's real estate knowledge extends from the charming towns of Union and Morris Counties to the rolling hills of Somerset and Hunterdon. This has allowed her success in both listing and selling properties in a broad market area.
So, whether she's finding her clients "the perfect property " or listing their home, Weslee employs an upbeat attitude, savvy marketing skills and a keen understanding of the rapidly changing real estate environment. Her passion for excellence, ability to respond rapidly, and a genuine desire to make your real estate experience "a pleasure" are hallmarks of her service. Weslee looks forward to being your advocate and partner as you pursue your real estate dreams.
Visit Weslee Lynch's Site
Contact
Weslee Lynch
LIC.# 1109410
Office