| | |
| --- | --- |
| ffd_objectsync_id | 0036g000021XFaNAAW |
| ffd_salesforce_id | 0036g000021XFaNAAW |
| ffd_id | 0036g000021XFaNAAW |
| phone | (917) 434-5992 |
| is_member | 1 |
| dre | 10401237391 |
| keywords | Elegran New York NYC Manhattan Brooklyn Queens Lower East Side LES Upper West Side UWS Tribeca Soho Gramercy Park Noho Nolita Flatiron Lincoln Square Brooklyn Heights NY USA |
| website | https://www.elegran.com/agents/trevor-connolly |
| languages | |
| email | trevor@elegran.com |
| facebook | |
| twitter | |
| instagram | |
| linkedin | |
| title_at_agency | |
| ffd_ownerid | 0056g000006If8TAAS |
| agency | Elegran |
| brokerage_id | 0016g00002Gg7OUAAZ |
| small_profile_picture | 246776 |
| _thumbnail_id | 246776 |
| agent_title | |
| mobilephone | |
| agent_location | |
| agent_city | |
| agent_state | |
| agent_country | |
| post_member_id | 241016 |
| agent_first_name | Trevor |
| agent_last_name | Connolly |
| profile_image | 246776 |
| _sbi_oembed_done_checking | 1 |
| disable_user_account | 0 |
| post_user_id | 2280 |
Agent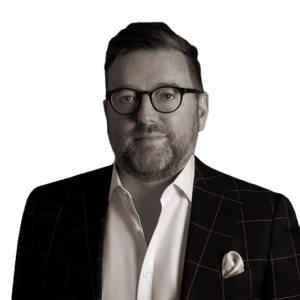 Elegran
trevor@elegran.com
(917) 434-5992
With over a decade of experience, Trevor has a deep understanding of how to guide his clients through complicated transactions of residential townhouses, condos, coops as well as commercial properties. With the goal of completely understanding his clients' goals and then making it his mission to achieve them, Trevor works tirelessly to provide exceptional service and to build years-long relationships, often advising clients on multiple sales and purchases over the years.
Trevor's knowledge and passion for architecture and design informs all of his insights into the NYC marketplace and provides him with a unique perspective to share. His experience in the $10 million plus market is fueled by his breadth of experience and expertise regarding investment and residential neighborhoods that provide his clientele with the platform upon which to build the plan for acquiring their perfect home. Trevor puts his clients goals and needs above his own to achieve the best result in every transaction.
A resident of DUMBO, Trevor continues to explore and discover the city with his daughter and wife, sharing his deep appreciation and love for this city and its ever evolving landscape and offerings.
Visit Trevor Connolly's Site
Contact
Trevor Connolly
LIC.# 10401237391
Office