| | |
| --- | --- |
| ffd_objectsync_id | 0036g00001jq2yHAAQ |
| ffd_salesforce_id | 0036g00001jq2yHAAQ |
| ffd_id | 0036g00001jq2yHAAQ |
| phone | 281.780.9875 |
| is_member | 1 |
| dre | 690459 |
| keywords | Houston Texas TX Jaime Baker |
| website | |
| languages | |
| email | thomas@bakerhtx.com |
| facebook | |
| twitter | |
| instagram | |
| linkedin | |
| title_at_agency | |
| ffd_ownerid | 0056g0000078ZZsAAM |
| agency | Baker & Co. |
| small_profile_picture | 162976 |
| _thumbnail_id | 162976 |
| brokerage_id | 0016g00001ylc4pAAA |
| agent_title | |
| mobilephone | |
| agent_location | |
| agent_city | |
| agent_state | |
| agent_country | |
| post_member_id | 158827 |
| agent_first_name | Thomas |
| agent_last_name | Baker |
| profile_image | 162976 |
| _sbi_oembed_done_checking | 1 |
| disable_user_account | 0 |
| post_user_id | 2073 |
Agent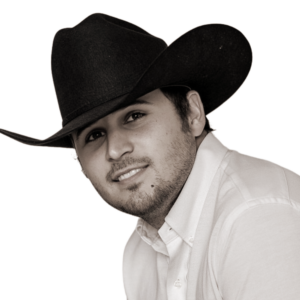 Baker & Co.
thomas@bakerhtx.com
281.780.9875
THOMAS BAKER  can be described as a Renaissance man, at least in terms of home building, remodeling, buying, or selling.
"It's in my DNA!" says the Houston native, who traces his family's presence in the Katy area back several generations. The family has always been involved in real estate and construction, and Thomas credits his strong work ethic to family tradition. His summers were spent learning the building trades from his father, a sought-after remodeling specialist serving Houston families for four decades.
During college Thomas branched out, working for an apartment locating service in San Marcos, TX. With his quick wit and detail-minded approach, he was a natural fit for the job. He discovered his innate talent for helping people to select their ideal homes and that inspired him to obtain his real estate license. Finishing his studies at Texas State University, he graduated with a BBA in Business Finance.
Today, Thomas puts all those skills to good use while preparing to assume the leadership role when his father retires. He stays on top of real estate trends and participates in all angles of the business. He is hardworking, determined, and ambitious. When asked what motivates him, he replies with a sly grin, "Early retirement!"
Described by his family as "a hard-working country boy with superior values", he is, in fact, both a skilled craftsman and an accomplished businessman. With his comprehensive knowledge of real estate, construction, and renovation, Thomas is the definition of a modern Renaissance man.
Contact
Thomas Baker
LIC.# 690459
Office