Agent
Rola Hamdan
Residential and Commercial Real Estate Broker
Contact Agent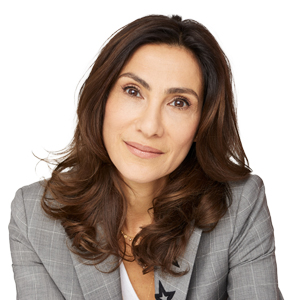 Profusion Immobilier
[email protected]
(514) 935-3337
(514) 935-3337
Rola comes to Profusion with 10years of experience as a mortgage broker. She has a Bachelor degree in Business Finance and worked in mortgages for more than 15years. During her many years of working as a mortgage broker, she helped many clients buy their dream home and provided them with all and the best option with an exceptional service. Her professionalism, knowledge and integrity, ensure her clients the best experience and transparency.
Investor at heart, she is also responsible for financing commercial real estate properties and acquisitions.
Rola finally fulfilled her love for real estate by becoming a residential real estate broker. She believes that everyone deserves an exceptional service as well as financial advice in order to grow. She always develops strong relationships with her clients and help them achieve their short- and long-term goals, acquiring and increasing their real estate wealth through leveraging.
For her, every residence represents a dream home for a buyer and she is there to ensure the matchmaking.
Luxury resides not only in the homes but in the service provided to sell or buy the property.
Visit Rola Hamdan's Site
All Properties
CAD 1,680,000
(US $1,249,769)
House in Montréal (Le Sud-Ouest), Quebec