| | |
| --- | --- |
| ffd_objectsync_id | 0036g00001LOBwRAAX |
| ffd_salesforce_id | 0036g00001LOBwRAAX |
| ffd_id | 0036g00001LOBwRAAX |
| email | rcurry@sorensenrealestate.com |
| phone | 772-231-4712 |
| is_member | 1 |
| dre | 3007991 |
| website | https://rcurry.sorensenrealestate.com |
| languages | |
| twitter | |
| linkedin | |
| instagram | https://www.instagram.com/ritacurryteam/ |
| title_at_agency | |
| ffd_ownerid | 0056g000006J692AAC |
| agency | Dale Sorensen Real Estate |
| brokerage_id | 0016g00001bHWaAAAW |
| small_profile_picture | 97444 |
| _thumbnail_id | 97444 |
| keywords | Dale Sorensen Hutchinson Island Vero Beach FL Florida USA Indian River Shores |
| facebook | |
| agent_title | |
| mobilephone | |
| agent_location | |
| agent_city | |
| agent_state | |
| agent_country | |
| post_member_id | 94404 |
| agent_first_name | Rita |
| agent_last_name | Curry |
| profile_image | 97444 |
| _sbi_oembed_done_checking | 1 |
| disable_user_account | 0 |
| post_user_id | 2194 |
Agent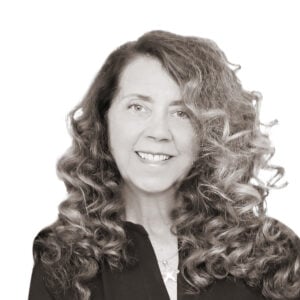 Dale Sorensen Real Estate
rcurry@sorensenrealestate.com
772-231-4712
Rita Curry relocated to Vero Beach, Florida from Western New York in 1974. She started her real estate career in Vero Beach in 1976 and has been consistently acknowledged as a Top Sales and Listing Producer ever since. Prior to joining Dale Sorensen Real Estate, Rita ran two of her own successful real estate offices. In the 80's Rita was Owner/Broker of RCL Real Estate, a Better Homes and Gardens franchise. She most recently owned and operated Curry & Company Real Estate, Inc. from October, 1998 to October, 2006. Each of her offices was located on Vero's Ocean Drive.
Rita has seen many changes in Vero Beach since 1974 and she would be happy to share with you her first hand knowledge of Vero's progress and the preservation of its charm and character. Rita has been in real estate so long in Vero Beach that she often jokes she has probably been in your house (and she most likely has)!
Rita has two daughters who reside in Vero Beach with their families. Her daughter Kristin Casalino has been her real estate partner since 1996. Suzanne joined Rita Curry's team in 2014. Her Son Paul recently graduated from University of Central Florida and earned his Real Estate Sales license in 2019. It takes a fine tuned Team to effectively assist Buyers and Sellers in today's Real Estate market. Rita's family is The Rita Curry Team.
Other than her family, Real Estate is her passion.
Visit Rita Curry's Site
All Properties