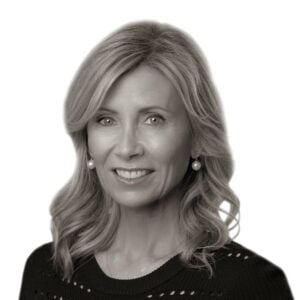 RETSY
[email protected]
602.320.1850
Polly Wintergalen is an Arizona native, born and raised in the coveted Arcadia neighborhood where she and her husband, Ed, have raised their three children. She has an expertise in the Arcadia market, and surrounding Paradise Valley and Scottsdale areas, in terms of a deep knowledge not only of the homes and lay of the land, but also of the schools, restaurants, entertainment, and network of community leaders.
Polly has had a passion for real estate since she and Ed, purchased their first home in Arcadia 29 years ago. Polly's interest in real estate led her to open a home staging company working with top Phoenix-area Realtors. Today, she continues to have great vision for a home's grandest potential as evident in her own expansive remodel projects over the years. Polly's clients benefit from her home staging expertise when preparing a home to sell.
Committed to supporting the local community, Polly has been involved with UMOM, Andre House of Arizona, HomeBase, St. Vincent de Paul, Boys Team Charity and National Charity League, as well as serving on several fundraising committees for Brophy and Xavier College Preparatory.
A member of Paradise Valley United Methodist Church for 18 years, Polly has been involved with the youth ministry, Adult Learning and Living, and currently serves on the Pastor Staff Parish Relations Ministry Team. Polly and her husband of 30 years, Ed, a local anesthesiologist with Valley Anesthesiology Consultants, have known each other since middle school. Polly and Ed both attended Arcadia High School and graduated from the University of Arizona in Tucson where Ed also earned his medical degree. An Arizona native through and through, Polly offers exceptional insight to her valued clients on the Arcadia, Paradise Valley and Scottsdale markets.
All Properties
Farmhouse-Style Home in Arcadia Lite
Contact
Polly Wintergalen
LIC.# SA678966000
Office