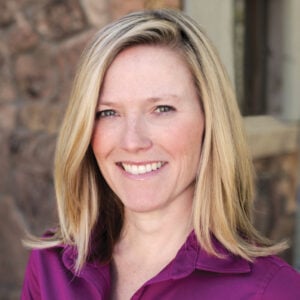 Slifer Smith & Frampton Real Estate
[email protected]
9708455816
+1 9703313025
Coming from a small coal mining community in North Queensland, Australia to the Rocky Mountains of Colorado, Nicky White found grounding for the life that awaited her. Each hike, bike, and ski run she makes affirms the wonders of the high country.
After spending two winters in the Snowy Mountains of New South Wales, Australia, an American told her that she did not really know what skiing was unless she came to America to experience it for herself. Taking this advice quickly to heart, Nicky began her adventure. She traveled for six weeks by car, airplane, train, and bus coming full circle around North America and Canada. The final destination was to visit a friend in Vail at the outset of the 1998-99 ski season.
Nicky returned to Queensland, but not for long. She yearned for Colorado winters, and her love affair became part of a 'never summer' experience for the next 4 years. The end of each ski season saw her traveling back again to Australia.
The summer of 2002 was a lucky time for Nicky. She had the great fortune of winning the Green Card lottery. This annual award of a permanent resident green card is made to 50,000 winners of more than 10 million applicants worldwide. White continues to appreciate the odds that she literally overcame.
Nicky started her career in the real estate industry in 2003 as an administrative assistant and quickly worked her way to an associate broker position in 2004. Since then she has spent her time helping buyers and sellers to achieve their Vail Valley property needs.
Her significant sales include:
1963 Cresta Rd, Arrowhead. $4,695,000 75 Village Place, Arrowhead. $2,850,000 117 GreyHawk Lane, Cordillera $1,925,000 Treetops Condo 2D, Lionshead $1,500,000 27 Buckhorn Lane, Bachelor Gulch $2,350,000 Pines TH #5, Beaver Creek $1,500,000
Participated in 20 transactions at the Suites at Beaver Creek Lodge with a sales volume of $8.3M
Visit Nicky White's Site
Contact
Nicky White
LIC.# IA.040040194