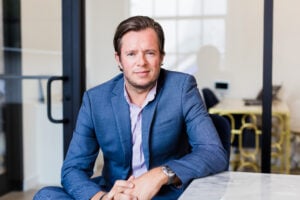 1503 Property Group
[email protected]
(345) 925-0332
Nick grew up in the home counties of England, largely in Hertfordshire. As the son of a property lawyer, and the grandson of a property builder and developer, a career in 'Property' seemed the most likely course. Nick's first forays into real estate sales began in 1998 as a summer intern in a rural agency practice where his love for all things property grew, and led to a decision to follow this career path. Following his A-Levels the 2000's began as a Junior Negotiator with the same agency at which his internship was completed, during which time knowledge of how the industry operated and many of the necessary skills to flourish within in it were cultivated. Then followed a move to FPDSavills (Savills) in Cambridge, a role as Trainee Surveyor within the highly profitable Residential Development Department, assisting an associate director in the acquisition and disposal of land for development on behalf of developers and landowners within the residential property sectors of East Anglia.
The skills garnered at Savills led to an opportunity to move to a boutique property consultancy firm, Russell Associates. Between 2003 and 2008 Nick worked directly under the company director and was dealing with nationwide residential property valuations and appraisals on behalf of one of the largest residential property owners in the UK, as well as identifying and marketing more localised residential development opportunities. During this period a side by side role in the company's successful rural agency practice evolved, starting out as a negotiator and working his way up to Senior Negotiator and Office Manager, further skills and knowledge of the workings of the industry were developed during this period of professional growth. In 2008 an opportunity arose to move to the Cayman Islands, an opportunity that could not be ignored. A job offer was received from DDL Studio Ltd, a prominent Valuation and Quantity Surveying practice on the islands, working as an assistant Valuation Surveyor within the busy valuation department. The role involved the preparation of Market Valuation appraisals for residential and commercial properties throughout the Cayman Islands. These reports were completed primarily for financing, assessment of value and insurance purposes on behalf of private individuals, local and international banks and insurance companies. Nick was responsible for the preparation of Market Valuation reports for all kinds of property interests ranging from CI$100,000 to in excess of CI$20,000,000, and an in depth knowledge of the Cayman property market subsequently evolved.
When a prominent Real Estate Agency came calling in 2014 it was an easy decision for Nick to move back into agency. Armed with a comprehensive understanding of the Cayman market through his time working as a Valuer Nick is able to offer knowledge and sound Real Estate advice to any transaction be it sale or purchase, rental or management. Although clearly passionate about property, outside of work Nick enjoys playing Cricket – in which he has represented the Cayman National team – and trying to better his handicap on the golf course! Nick loves his Cayman lifestyle especially spending time with his wife Kadie, children Seb and Max, and their dog Bentley! Call Nick to discuss your Real Estate needs today!
All Properties