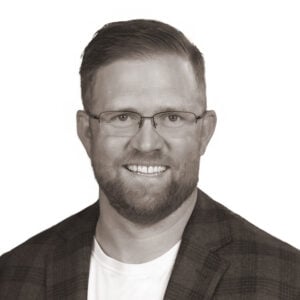 RETSY
[email protected]
925.640.2880
Nathan Anderson was destined for a career in real estate long before he set out to get licensed. Real estate has been in his family DNA for generations, starting with his grandfather who owned commercial property in the San Francisco Bay Area and his father who made a career as a general contractor and now manages a portfolio of residential rental properties.
With real estate in his blood, it came as no surprise that Nathan himself became a real estate entrepreneur – initially buying, flipping, and selling homes in Mesa to managing rental property and building brand new homes in the Arcadia luxury market.
"My background has given me a unique perspective. I understand the importance of communicating clearly. I know the value of details and deadlines. And I know the marketplace from the perspective of buyer, seller, and investor."
Born and raised in the San Francisco Bay Area, Nathan earned his Bachelors in Organizational Communication at California State University, East Bay. While pursuing his degree, Nathan spent five years in tech and software sales – an experience that helped him hone both his marketing and negotiating skills. Knowing he had bigger passions on the horizon, Nathan began building a network early on of investors, builders, colleagues, and customers. That network continues to grow and has proved to be valuable by becoming the foundation for his business today.
As a licensed real estate agent, he works with sellers and buyers throughout the greater Phoenix area, with a special focus on Arcadia & Paradise Valley. With his strong background in home construction, Nathan has developed a superb sense of design and has aligned with a high-caliber marketing team that includes top-notch stagers and interior design consultants. He understands market trends and the features that command top dollar.
Nathan met and married his wife, Rachel, in the San Francisco Bay Area 11 years ago. They currently reside in Phoenix in the Lower Arcadia area and have three beautiful children – Leila (6), Rowan (4), and Lettie (3). They enjoy the outdoors, hiking, biking, swimming, going on vacation together, and spending time together as a family.
Contact
Nathan Anderson
LIC.# SA668252000
Office