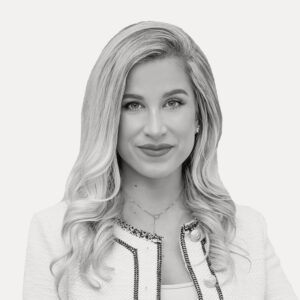 Barry Cohen Homes
natasha@barrycohenhomes.com
647-309-2100
Natasha has been involved in the Real Estate industry for over ten years, immersing herself in multiple roles and developing her career in real estate sales. While earning her undergraduate degree at York University in Health Science and Kinesiology, Natasha simultaneously attained her license in Real Estate. Although she always had a passion for the market and home sales while growing up, she never imagined that it would turn into her much-loved career.
After graduating from University, Natasha joined a highly esteemed and recognized team of approximately 50 Realtors in York Region who sold over 1 billion dollars worth of Real Estate in the last decade. With her drive, passion and determination she quickly became the #1 Realtor in sales on the team and was recognized by her brokerage as being ranked in the top 3% of Realtors across Canada for her sales volume and earnings. Inspired to take her career to greater heights and to align herself with a team recognized for selling Toronto's finest luxury Real Estate, Natasha accepted the opportunity to join Barry Cohen's exclusive team, making it her permanent home in Real Estate.
Natasha consistently delivers a memorable and engaging experience with all of her clients who learn to rely on her expertise, dedication, attention to detail, professionalism, honesty, and above all her mastery of negotiations. Her extensive proficiency of the market allows her to accurately assess property values, providing her clients with invaluable knowledge to assist them in making informed decisions about their properties. Coupled with Barry Cohen's unrivaled marketing strategy, which incorporates both local and international publicity, Natasha is able to deliver a competitive advantage for her clients that will ensure the effective exposure of their home. Natasha is highly respected and trusted by her clients as validated through their continued business and consistent referrals. Her commendable reputation is evident across the real estate industry, making her a valued collaborator and asset in every transaction.