| | |
| --- | --- |
| ffd_objectsync_id | 0036g00001LOBw2AAH |
| ffd_salesforce_id | 0036g00001LOBw2AAH |
| ffd_id | 0036g00001LOBw2AAH |
| email | mike@sorensenrealestate.com |
| phone | 772-940-3618 |
| is_member | 1 |
| dre | 3348442 |
| website | https://myoung.sorensenrealestate.com |
| languages | |
| twitter | |
| linkedin | |
| instagram | https://www.instagram.com/mikeyoung_realestate/ |
| title_at_agency | Sales Associate |
| ffd_ownerid | 0056g000006J68xAAC |
| agency | Dale Sorensen Real Estate |
| brokerage_id | 0016g00001bHWaAAAW |
| small_profile_picture | 97459 |
| _thumbnail_id | 97459 |
| keywords | Dale Sorensen Hutchinson Island Vero Beach FL Florida USA Indian River Shores |
| facebook | |
| agent_title | Sales Associate |
| mobilephone | |
| agent_location | |
| agent_city | |
| agent_state | |
| agent_country | |
| post_member_id | 94404 |
| agent_first_name | Mike |
| agent_last_name | Young |
| profile_image | 97459 |
| _sbi_oembed_done_checking | 1 |
Agent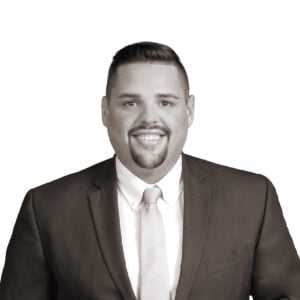 Dale Sorensen Real Estate
mike@sorensenrealestate.com
772-940-3618
Mike Young has been with Dale Sorensen Real Estate since 2016 and has earned multiple awards including over 20 top producer awards for highest dollar volume of new listings in a single month and highest dollar volume of closed sales. He has won the Digital Superstar Award and Best Use of Marketing and frequently strives to provide his clients with latest marketing tools to help get their home sold.
Mike believes that the goal of any service provider is to produce results, but the goal of top performers is to consistently deliver 'stunning results.' His passion for providing unexcelled concierge service to buyers and sellers is boundless, and his numbers speak for themselves.
Mike is one of the most knowledgeable authorities when it comes to Vero Beach and Indian River County real estate. He is intimately familiar with the county's neighborhoods and just about every aspect of the personalities, lifestyles, scenic views, amenities, and cultures of each area. 'Do it right' is Mike's mantra – and this has served him well over the years. Not only has Mike established a well-earned reputation for exceeding client expectations.
Visit Mike Young's Site
All Properties
Vero Beach, Florida, United States
Magnificent Custom Built Vero Beach Home