| | |
| --- | --- |
| ffd_objectsync_id | 0036g00001M8jtsAAB |
| ffd_salesforce_id | 0036g00001M8jtsAAB |
| ffd_id | 0036g00001M8jtsAAB |
| email | mwheat@slifersummit.com |
| phone | 970-343-4419 |
| is_member | 1 |
| dre | FA.100066690 |
| website | https://meganwheatrealestate.wordpress.com/ |
| languages | |
| twitter | |
| linkedin | |
| instagram | |
| title_at_agency | |
| ffd_ownerid | 0056g000006JJ90AAG |
| agency | Slifer Smith & Frampton Real Estate |
| brokerage_id | 0016g000013kY83AAE |
| _wp_old_date | 2021-03-16 |
| small_profile_picture | 94387 |
| _thumbnail_id | 94387 |
| keywords | Slifer Smith & Frampton CO Colorado Aspen Breckenridge USA Arrowhead Avon Bachelor Gulch Basalt Beaver Creek Burns Copper Mountain Denver Dillon Eagle Edwards Frisco Greenwood Village Gypsum Keystone Leadville Silverthorne Snowmass Vail Wolcott Woody Yampa |
| facebook | |
| agent_title | |
| mobilephone | |
| agent_location | |
| agent_city | |
| agent_state | |
| agent_country | |
Agent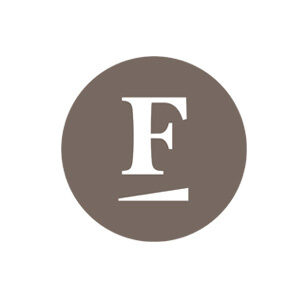 Slifer Smith & Frampton Real Estate
mwheat@slifersummit.com
970-343-4419
Megan Wheat, has over 12 years of experience with Slifer Smith & Frampton Real Estate, she offers a unique perspective having been involved in many roles within the company. Her Master's in Counseling employs the natural qualities of helping and investigating to impart the highest level of customer service she can possibly provide for her clients.
Megan strives to serve all areas of Summit County and has experience assisting clients in Keystone, Dillon, Silverthorne, Frisco, Breckenridge, Blue River, Montezuma and even across counties in Kremmling, Fairplay and Alma.
Megan has a great love of the outdoors and believes this lifestyle nurtures a higher quality of life. Her passion and sense of community is important in helping her clients find their happy place. Megan says her mission is to 'Actively listen to her clients to ensure they achieve an outcome they would recommend to their family and friends'.
Visit Megan Wheat's Site
All Properties
Frisco, Colorado, United States
European charm meets mountain chic!
Contact
Megan Wheat
LIC.# FA.100066690