| | |
| --- | --- |
| ffd_objectsync_id | 0036g00001rhnuAAAQ |
| ffd_salesforce_id | 0036g00001rhnuAAAQ |
| ffd_id | 0036g00001rhnuAAAQ |
| phone | 202-988-4400 |
| is_member | 1 |
| dre | 624559 |
| keywords | Long Foster USA District of Columbia Virginia Fairfax Alexandria Arlington Loudoun Maryland Montgomery Howard Anne Arundel DC |
| website | |
| languages | |
| email | lyndaodea@lnf.com |
| facebook | |
| twitter | |
| instagram | |
| linkedin | |
| title_at_agency | |
| ffd_ownerid | 0056g000007LiRBAA0 |
| agency | Long & Foster Real Estate |
| small_profile_picture | 196955 |
| _thumbnail_id | 196955 |
| brokerage_id | 0016g000023ilU0AAI |
| agent_title | |
| mobilephone | |
| agent_location | |
| agent_city | |
| agent_state | |
| agent_country | |
| post_member_id | 181829 |
| agent_first_name | Lynda |
| agent_last_name | O'Dea |
| profile_image | 196955 |
| _sbi_oembed_done_checking | 1 |
Agent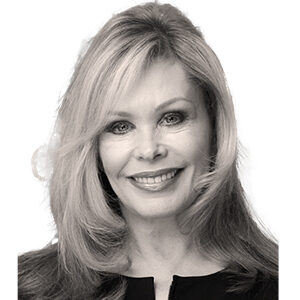 Long & Foster Real Estate
lyndaodea@lnf.com
202-988-4400
LYNDA O'DEA*
'Always in Touch, with You . . . and the Market!'
Lynda O'Dea is one of the TOP 100 of the Long & Foster real estate agents with the highest producing office in all of Long & Foster! Her office at Bethesda Gateway is consistently ranked #1 in sales volume not only among all brokerages in the Bethesda area but throughout all of Montgomery County, MD and Washington D.C. Lynda focuses intensely on understanding her client's needs, helping them find the best of the Bethesda Homes for Sale to meet their requirements, and providing expert advice and information to help them effectively accomplish their buying and selling goals. With a unique combination of skills including marketing, technology and design … Lynda maximizes all available resources to make her clients informed and knowledgeable about the industry as it relates to their specific needs.
Lynda understands that in today's real estate market, most buyers and sellers are internet savvy, scouring the web for as much information as they can source to make intelligent decisions. Much of that information, however, is nationally generated, often lacking critical details. As a result, Lynda has invested extensively in finding and utilizing the most current technologies available to build the most comprehensive website about the local Bethesda real estate market, as well as Chevy Chase MD, Potomac MD and throughout the entire DC metro area, keeping clients up to date with important information, news and statistics. Creatively presenting properties for her selling clients is another area where Lynda excels using her marketing and design background combined with the most effective tools and techniques.