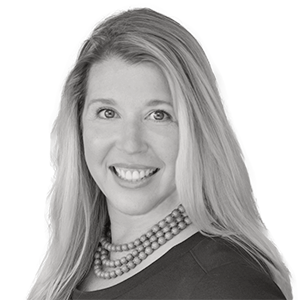 Turpin Realtors
[email protected]
973-543-7400 ext. 612
Liza's passion for real estate began as a child when she would pore over the Sunday New York Times, memorizing listings in the Real Estate section. A native New Yorker who was born and raised in Manhattan, she brings a uniquely metropolitan perspective to her clients when it comes to location, architecture, construction and decor. "Real estate is fascinating to me since it changes constantly, making every day different from the next. Developing market knowledge requires attention to detail and a true dedication to purpose, two skills I pass along to my buyers and sellers."
Her understanding of luxury markets and trends was honed during the years she spent in upscale retail merchandising, marketing and publicity as a Buyer for retailers such as Bloomingdale's, Saks Fifth Avenue, Barneys New York and InStyle.com. One of her most valuable professional experiences was being chosen for Bloomingdale's Executive Training Program. "As a Management Trainee we were taught to listen carefully, consider the information and be creative in serving clients' needs at every level. These lessons have served me well throughout my entire career. My multi-faceted background enables me to successfully fulfill clients' goals as I deliver the highest level of professionalism."
Having spent the past 15 years as a Director in Corporate Communications, Publicity and Social Media marketing for a global media company and having her own branding consulting practice allowed Liza to work in many capacities from improving brand visibility, communications strategies and contract negotiations. "In my free time I enjoy using various social media platforms to discover the different ways we communicate, and I constantly monitor new streams of commerce by studying emergent technology."
Liza relocated from New York City to Madison with her husband and daughter, residing in and renovating their 1926 Dutch Colonial for nearly 10 years. "Our Madison home was an incredible education in gaining knowledge and awareness about updating a residence, a process that gave me insights and experience to share with buyers and sellers." She has served as volunteer and chaired committees for the Madison Area YMCA's F.M. Kirby Children's Center and St. Vincent Martyr School in Madison.
Liza currently lives in Mendham with her husband Greg, a longtime Mendham resident, and their daughter. A decision to buy the family homestead has now brought a new dimension and love for real estate, as she is learning about country living firsthand. This former urban dweller believes in and lives the company motto: "Life Here is Grand."
Whether you are a buyer or seller, Liza is enthusiastic about assisting you with all your real estate needs. She welcomes your future call or visit to the Mendham Office.
Visit Liza Saunders's Site