| | |
| --- | --- |
| ffd_objectsync_id | 0036g00001oreIiAAI |
| ffd_salesforce_id | 0036g00001oreIiAAI |
| ffd_id | 0036g00001oreIiAAI |
| phone | |
| is_member | 1 |
| dre | |
| keywords | Willis Allen USA CA California Coronado Del Mar Encinitas Fallbrook La Jolla Rancho Santa Fe San Diego Solana Beach Valley Center Carlsbad |
| website | |
| languages | |
| email | lisawalton@willisallen.com |
| facebook | |
| twitter | |
| instagram | |
| linkedin | |
| title_at_agency | |
| ffd_ownerid | 0056g000007KOn9AAG |
| agency | Willis Allen Real Estate |
| small_profile_picture | 186865 |
| _thumbnail_id | 186865 |
| brokerage_id | 0016g000013kY5ZAAU |
| agent_title | |
| mobilephone | |
| agent_location | |
| agent_city | |
| agent_state | |
| agent_country | |
| post_member_id | 7548 |
| agent_first_name | Lisa |
| agent_last_name | Walton |
| profile_image | 186865 |
| _sbi_oembed_done_checking | 1 |
Agent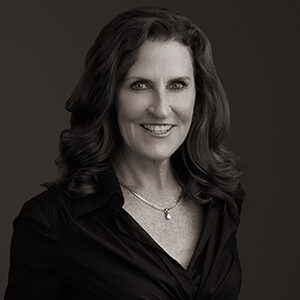 Willis Allen Real Estate
lisawalton@willisallen.com

With over 30 years of working in real estate, first as 
a real estate attorney and over the last 10 years in residential sales, I have built a reputation of superior results for both my buying and selling clientele. I love my work and I am committed to providing excellent service to all of my clients.
Professional Focus and Areas of Expertise
I specialize in luxury homes throughout San Diego County. Working with both Buyers and Sellers, I offer my knowledge, experience and energy to accomplish my clients' goals. My extensive relocation experience allows me to provide Buyers moving to the area and Sellers moving away the services they require to make the move happen.
Business Philosophy and Working Style
Our company motto is "where technology meets tradition". For Buyers and Sellers alike, I rely on the very best technological tools to provide information, and I have a hands-on personal approach to each transaction. I believe that communication is a key element in every relationship. With my background in real estate law, I offer my clients the benefit of contract knowledge and negotiating skills.
Qualifications and Training
I graduated from the University of Arizona with a Liberal Arts degree and I have my law degree from California Western. I practiced real estate law for many years, before changing course to residential sales. I am a member of the Board of Realtors, both locally and nationally. I also have numerous certifications relating to relocation.