| | |
| --- | --- |
| ffd_objectsync_id | 0036g0000248H9bAAE |
| ffd_salesforce_id | 0036g0000248H9bAAE |
| ffd_id | 0036g0000248H9bAAE |
| phone | 908-234-9100 ext. 248 |
| is_member | 1 |
| dre | 2293834 |
| keywords | New Jersey NJ USA Bedminster Bernards Bernardsville Chathman Borough Township Chester Far Hills Harding Madison Mendham Millburn Morris Morristown New Providence Peapack Gladstone Tewksbury |
| website | https://lenabillos.turpinrealtors.com/ |
| languages | |
| email | lbillos@turpinrealtors.com |
| facebook | |
| twitter | |
| instagram | |
| linkedin | |
| title_at_agency | |
| ffd_ownerid | 0056g000007fjWtAAI |
| agency | Turpin Realtors |
| small_profile_picture | 350215 |
| brokerage_id | 0016g00002IEgALAA1 |
| agent_title | |
| mobilephone | |
| agent_location | |
| agent_city | |
| agent_state | |
| agent_country | |
| _thumbnail_id | 350215 |
| post_member_id | 269406 |
| agent_first_name | Lena |
| agent_last_name | Billos |
| profile_image | 350215 |
| _sbi_oembed_done_checking | 1 |
Agent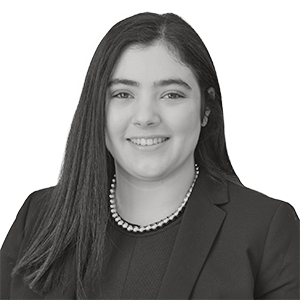 Turpin Realtors
lbillos@turpinrealtors.com
908-234-9100 ext. 248
Providing service that is focused, reliable, responsible and dedicated, Lena enjoys helping her customers through each step of the process. She is a highly skilled negotiator who is organized, flexible and detail-oriented. Real estate was a natural choice for her since she is passionate about research, architecture and interior design.
Lena brings a variety of project management, information technology and client services experience to buyers and sellers. Her decision to join the Far Hills Office was based on the company's outstanding reputation; "Turpin is known to provide the highest level of professional support for their clients, as well as providing the right resources, training and support to provide agents with the right tools to excel."
Lena was a longtime Chester resident who graduated from Mendham High School and currently lives in the New Vernon section of Harding Township. She is a valuable resource of local information, generously sharing her knowledge of schools, neighborhoods, upcoming listings and price ranges.

A graduate of Johns Hopkins University-Peabody Conservatory, Lena has a Bachelor of Music degree in recording engineering and computer music. Her background includes work as a sound designer and composer for video games, audio recording, and audio production. As a classically-trained composer, she enjoys playing piano and mixing audio in her home studio. Her entrepreneurial spirit is evident as the founder of an organic dog cookie company that specializes in health benefits for dogs, an idea that came from volunteering at local animal shelters.
Lena's familiarity with the regional marketplace pairs with a compassionate, collaborative approach to every transaction. Rely on her supportive style to help you meet your real estate goals.
Visit Lena Billos's Site
Contact
Lena Billos
LIC.# 2293834
Office