| | |
| --- | --- |
| ffd_objectsync_id | 0036g000021XFGXAA4 |
| ffd_salesforce_id | 0036g000021XFGXAA4 |
| ffd_id | 0036g000021XFGXAA4 |
| phone | (213) 220-7603 |
| is_member | 1 |
| dre | 10401275709 |
| keywords | Elegran New York NYC Manhattan Brooklyn Queens Lower East Side LES Upper West Side UWS Tribeca Soho Gramercy Park Noho Nolita Flatiron Lincoln Square Brooklyn Heights NY USA |
| website | https://www.elegran.com/agents/leah-jacobs |
| languages | |
| email | leah@elegran.com |
| facebook | |
| twitter | |
| instagram | |
| linkedin | |
| title_at_agency | |
| ffd_ownerid | 0056g000006If71AAC |
| agency | Elegran |
| brokerage_id | 0016g00002Gg7OUAAZ |
| small_profile_picture | 246757 |
| _thumbnail_id | 246757 |
| _wp_old_date | 2022-09-20 |
| agent_title | |
| mobilephone | |
| agent_location | |
| agent_city | |
| agent_state | |
| agent_country | |
Agent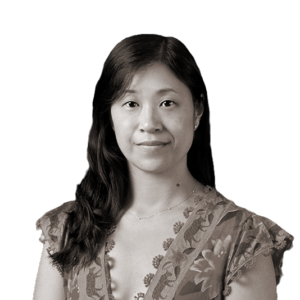 Elegran
leah@elegran.com
(213) 220-7603
Leah's deep understanding of the complex New York City housing market stems from over a decade of residency in various Manhattan and Brooklyn neighborhoods. She merges this knowledge with dedicated and detail-oriented service to ensure that each client experience is stress-free and enjoyable from beginning to end.
Clients can expect flexibility, honesty, and persistence with every transaction. Along with a service-oriented approach to real estate, Leah incorporates thorough market analysis for buyers and sellers, providing accurate and up-to-date information so they may move forward with confidence.
Leah is a graduate of USC and has worked professionally in the theatre world as an actor and singer. She has also worked for some of the best chefs in the world, eating and drinking her way through incredible menus and wine lists. Her unique background in theatre and fine dining gives Leah an intimate grasp of New York City's cultural vibrancy, which she eagerly shares with clients.
Leah has lived all over the city, and currently resides in Hudson Heights with her husband and her pet bunny.
Visit Leah Jacobs's Site
Contact
Leah Jacobs
LIC.# 10401275709
Office