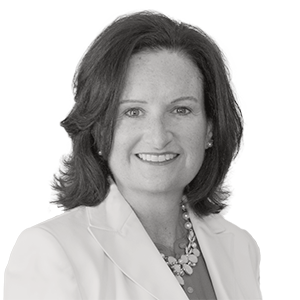 Turpin Realtors
[email protected]
908-766-6500 ext. 566
If you'd like your next real estate transaction to inspire confidence and conviction, meet Kathleen Doran. Numerous five-star online reviews attest to her proficiency, including an equity trader client who noted that " Kathleen is an expert in her field, kind and supportive and a consummate professional. Turpin offers a first-rate experience, but Kathleen makes it a top-class establishment because she goes the extra mile to ensure she always meets the needs of her clients."
Going the extra mile is nothing new for Kathleen. Highly skilled in many aspects of a home sale, she is a Certified Staging Advocate, a designation that brings added value to sellers seeking advice about preparing their property for sale. As a member of CORT Relocation and Destination Services, she provides relocation and destination support for local corporations. Kathleen is also a Certified Relocation Specialist, another professional designation that highlights her dedication to and expertise in assisting relocating buyers and sellers.
A long list of grateful clients, many of whom are repeat and referral customers, speaks volumes about Kathleen's hardworking philosophy. She has been described as an outstanding problem solver who is discrete, ethical, trustworthy, creative, respectful and results-oriented. These qualities have been instrumental to her success.
Before entering the real estate field, Kathleen had over 25 years of corporate experience as an HR professional in the manufacturing, solutions and banking industries with global responsibility. In those roles she worked for some of the world's top firms including Credit Suisse, Honeywell and Ingersoll-Rand. Real estate has always been a personal interest of Kathleen's as an owner of multiple properties, and she realized it made sense to work in an industry for which she has so much enthusiasm.
A Somerset County resident since 1976, Kathleen graduated from Ridge High School in Basking Ridge and Iona College in New Rochelle, New York, where she received a B.A. degree in Communications/Public Relations with a minor in Business. She lives in Bernardsville with her husband and three children. Active in the community, Kathleen is a member of the Community Emergency Response Technicians (CERT) for Bernardsville, the Somerset Hills YMCA and Bernardsville High School Home Association. A self-described adventure seeker, she loves traveling and learning about new places and cultures. Those interests were further developed when she lived in Ireland for a year and traveled extensively to India, China and Europe on business.
Kathleen welcomes your future call, email or meeting. She is eager to share her extensive real estate knowledge about central New Jersey's dynamic marketplace. Designers – New Jersey
Visit Kathleen Doran's Site