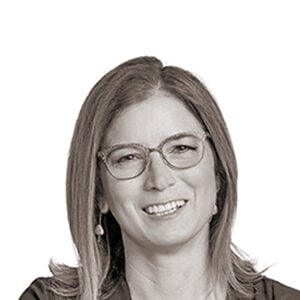 Moreland Properties
[email protected]
512-695-6905
Katherine Wright approaches her work and personal life through three core principles: integrity, intensity and community. Born in Baltimore, Katherine studied photography and lighting design at Bennington College in Vermont, developing the strong visual sensibility and eye for excellent design that have served her and her clients ever since. She began her career in community relations at MBNA, a bank headquartered in Wilmington, Delaware, leveraging her understanding of people and the power of community to engage more than 13,000 employees in community volunteer efforts, the highest number that the company had ever involved in volunteering. The phrase, "Think of Yourself as a Customer," was painted above every doorway at MBNA, a community- and customer-focused philosophy that Katherine carried with her as a licensed realtor with RE/MAX in Wilmington where she specialized in helping young professionals find hip, undervalued homes in emerging, desirable neighborhoods.
Katherine brings that same spirit of competition and knowledge of community to her real estate practice in Austin. As an agent with Moreland Properties, she is devoted to conducting business with the highest integrity and intensity. She believes a trusting relationship begins with listening to and respecting her clients and is a relentless advocate for their needs and desires, whether they want to sell or buy. She is committed to being 100% available to her clients up to, through, and beyond closing. She runs a client appreciation program that is second to none and is always tapped into the best that Austin's fun, vibrant culture has to offer. Katherine's market focus is the luxury residential home market, but she is eager to help clients at any price range who are looking for a solutions-focused agent with the highest standards of service and honesty—and a serious competitive spirit.
A twenty-year citizen of Austin who is passionate about education and improving the lives of underserved young people, Katherine serves on the Board of Directors of the Texas Book Festival, the Austin Theatre Alliance (the Paramount and State Theatres on Congress), the Leadership Committee for the Texas Education Grantmakers Advocacy Consortium (TEGAC), and is a former board member of KIPP Austin Public Schools. For the past 15 years, she has been, and continues to be, Executive Director of the Wright Family Foundation's Austin office.  She also serves on the board of her neighborhood HOA.
Katherine brings the same competitive energy to her personal life as she does to work. A multiple marathon runner, snowboarder, and hiker, she has been an avid world traveler her entire life. Her love and appreciation for different cultures have been a perfect match for Moreland Properties' attention to global customers looking for their perfect home or getaway home in Austin, Texas. She is married to Will Burdick, an urban planner, and has three children, Hannah, James, and Lucy.
Community Involvement
Executive Director, the Wright Family Foundation's Austin office
Board of Directors, Texas Book Festival
Board of Directors, Austin Theatre Alliance (the Paramount and State Theatres on Congress)
Board of Directors, Leadership Committee for the Texas Education Grantmakers Advocacy Consortium
Board Member for Neighborhood HOA
Former Board Member of KIPP Austin Public Schools
Contact
Katherine Wright
LIC.# 642325
Office