| | |
| --- | --- |
| ffd_objectsync_id | 0036g00001xdi31AAA |
| ffd_salesforce_id | 0036g00001xdi31AAA |
| ffd_id | 0036g00001xdi31AAA |
| phone | 512-415-5297 |
| is_member | 1 |
| dre | 637094 |
| keywords | Moreland Properties Austin Texas TX USA |
| website | |
| languages | |
| email | jjette@moreland.com |
| facebook | |
| twitter | |
| instagram | |
| linkedin | |
| title_at_agency | |
| ffd_ownerid | 0056g000007NEk8AAG |
| agency | Moreland Properties |
| small_profile_picture | 214157 |
| _thumbnail_id | 214157 |
| brokerage_id | 0016g00002DnyKUAAZ |
| _wp_old_date | 2022-07-18 |
| agent_title | |
| mobilephone | |
| agent_location | |
| agent_city | |
| agent_state | |
| agent_country | |
Agent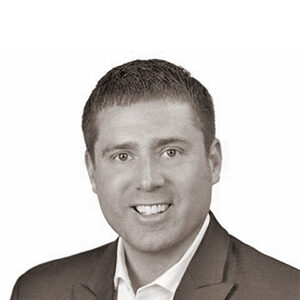 Moreland Properties
jjette@moreland.com
512-415-5297
Obsessed with Real Estate?
You could say that. Just ask his wife or his family!
Justin's lifelong passion for real estate is certain. Offering his clients a decades-long background of knowledge and connections throughout the hill country and Austin area gives a distinct advantage. Working from deep family roots dating back to the 1950s, Justin was born and raised in the Marble Falls and Horseshoe Bay area of the Central Texas Hill Country. Justin attended the University of Texas at Austin where he survived the #1 Accounting program in the nation at the McCombs School of Business, graduating with a BBA and MPA. When he wasn't diligently studying Accounting at THE University, Justin marched, traveled and grooved in the saxophone section of the revered Longhorn Band.
His over 15 years of corporate tax consulting for large Fortune companies has molded his level of discipline and focus for this real estate passion. Having worked for an award-winning international tax consulting firm, client satisfaction has been firmly entrenched in his approach towards achieving results. Communication with the client, whether the buyer or seller, must be constant to keep them on the same page and prepared for the next steps towards a successful transaction.
Personal experience with multiple real estate transactions and building and remodeling multiple properties has left him with a "Go To" list of service providers, builders, architects, and most importantly, a family-trusted real estate firm that has been around for decades.
"Go confidently in the direction of your dreams! Live the life you've imagined." —Henry David Thoreau
Joining his wife, two sons, and friends paddleboarding, wakeboarding, wakesurfing, hiking, running around Lady Bird Lake, or just cruisin' with his pups Aspen and Kona, gives Justin fun and healthy ways to "live the dream" here in Central Texas. He can also be found snowboarding and skiing the slopes of Summit County Colorado when "living the dream" calls for a high elevation excursion during the winter and spring. In the warmer months, you might find him hiking or bouncing around the off-road trails throughout the high country.
All work and no play makes for a dull quality of life. Whether you are ready to "live the dream" downtown or sit on your back porch and gaze at the latest gorgeous Texas sunset, Justin wants your dream lifestyle to come true.
PROFESSIONAL AFFILIATIONS
Highland Lakes Association of Realtors®
Austin Board of Realtors®
Texas Association of Realtors®
National Association of Realtors®
Texas Real Estate Commission
Contact
Justin Jette
LIC.# 637094
Office