| | |
| --- | --- |
| ffd_objectsync_id | 0036g000022z3AyAAI |
| ffd_salesforce_id | 0036g000022z3AyAAI |
| ffd_id | 0036g000022z3AyAAI |
| phone | |
| is_member | 1 |
| dre | |
| keywords | Long Foster USA District of Columbia Virginia Fairfax Alexandria Arlington Loudoun Maryland Montgomery Howard Anne Arundel DC |
| website | |
| languages | |
| email | jolanda.knezevich@lnf.com |
| facebook | |
| twitter | |
| instagram | |
| linkedin | |
| title_at_agency | |
| ffd_ownerid | 0056g000007fF7DAAU |
| agency | Long & Foster Real Estate |
| small_profile_picture | 258985 |
| _thumbnail_id | 258985 |
| brokerage_id | 0016g000023ilU0AAI |
| _wp_old_date | 2022-10-07 |
| agent_title | |
| mobilephone | |
| agent_location | |
| agent_city | |
| agent_state | |
| agent_country | |
Agent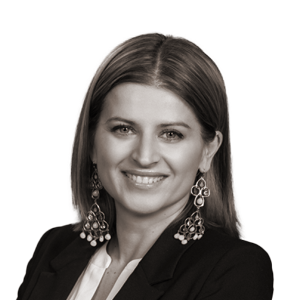 Long & Foster Real Estate
jolanda.knezevich@lnf.com

Jolanda planted her roots in Richmond in 1999 and is always excited to share her enthusiasm for the city that she now calls home. Having graduated from the University of Montenegro in Europe with a degree in graphic arts, Jolanda has always held a strong appreciation for design and architecture. That appreciation along with Jolanda's long standing passion for helping people has led her to a very successful career in real estate. As an agent with Long & Foster, Jolanda consistently performs at a recognition club level.
Prior to joining Long & Foster, Jolanda worked several years as a graphic designer, followed by a career as an advertising project manager. It was largely through that experience that she learned her softhearted consultative approach and her strong negotiating skills would translate well to other areas of interest.
As a real estate agent, Jolanda's unique background has proven to be extremely valuable for her clients and even her co-workers, as they often rely on her artistic nature and spatial understanding to visualize the best potential of each home.
Jolanda works out of Long & Foster's Strawberry Street office in Richmond's trendy Fan District. She specifically chose this location because it had a small boutique feel and gave her a more personalized sense of client service. When asked if that atmosphere has helped to add to her success, Jolanda answered with the following….. "Real estate isn't just about homes, it's about people. I've been successful because I treat people the same way I'd want to be treated. It's important to me that I take the time to really get to know each of my clients in order to truly understand what's going to fill their specific needs. This is especially critical when you're working with people who are relocating from other cities and don't have a lot of time to spend researching every neighborhood to find the perfect home. By taking a little time up front we always have a better chance of finding the best fit in the shortest amount of time."
Jolanda and her husband, Mark, currently live in a beautifully refurbished home in Richmond's charming Byrd Park neighborhood. As an active member of her community, Jolanda volunteers her time with the Byrd Park Civic League where she is currently the Vice President. Jolanda and her colleagues in the Byrd Park Civic League have been instrumental in helping to secure city funding for multiple projects geared toward the betterment of the Park and its surrounding neighborhoods.