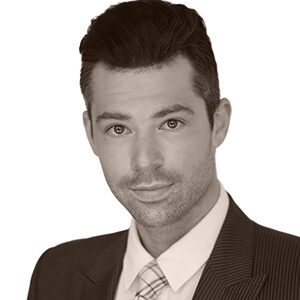 .
jkamm@warburgrealty.com
(212) 439-4557
Jeremy Kamm joined Warburg Realty with over ten years of experience in sales. He was previously the sales and operations manager of his family's 41-year-old retail clothing store, Designer's Corner. In this role, Jeremy was responsible for maximizing revenues, growing his clientele base, and was the chief buyer and primary merchandising creator.
Jeremy prides himself on knowing how to directly interpret a client's tastes and preferences, enabling him to deliver exemplary customer service, and cultivate a sense of trust and confidence. Jeremy's clients and peers regard him for his artistic nature and attention to detail – an asset that translates with him into his real estate career.
Jeremy graduated from Emory University with a bachelor's degree in Economics and attended Ramaz School on the Upper East Side. It was soon after he began attending the Ramaz School on the Upper East Side that he realized his passion for luxury real estate. Although born and raised in Fieldston – a small, private community nestled in the heart of Riverdale, Jeremy has lived on the Lower East Side for the last three years. He volunteers weekly for iMentor, an organization that builds one-on-one mentoring relationships that empower first-generation students from low-income communities to graduate high school, succeed in college, and achieve their ambitions. Though Jeremy regards himself as an absolute 'foodie', he is extremely passionate about health and fitness, and is an avid tennis player.
Visit Jeremy Kamm's Site
Contact
Jeremy Kamm
LIC.# 10401319769