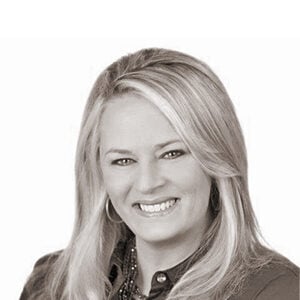 Moreland Properties
[email protected]
512-560-6104
Who better to guide you through the process of buying or selling in the Lake Travis or River North area than someone who works, lives and plays here. Jenny has been a lake area resident for over 10 years. With her busy family life and community involvement, her personal and professional roots here run deep.
Jenny has a desire to specialize and focus on the product she knows best, lake area and view properties. With a strong background in construction and design, she is the natural choice while making such a large decision for yourself or your family. Jenny believes that great success in any field is not attained alone. In addition to being a member of the Moreland Properties family, she will make certain that you are surrounded by the very best resources that Austin has to offer. From lenders, appraisers and inspectors to builders, architects and interior designers, her connections are priceless.
Originally from Atlanta, Jenny lived in Europe and New York for 7 years prior to moving to Austin. She is proud to call the Lake Travis area home and is married to a custom home builder. They have 2 daughters, ages 8 and 10.
EXPERIENCE
Full-time licensed REALTOR® and resident of the Lake Travis area
Member of Austin Board of REALTORS®, Texas Association of REALTORS®, and National Association of REALTORS® and MLS
Specializing in new construction and vacant lot sales in the Lake Travis area
15 years experience in marketing and advertising
SKILLS
Extremely knowledgeable about new construction and current market conditions in the Lake Travis area
Creative and visionary to make sure your property is marketed the correct way
Great communication skills and extensive experience in public speaking
Acute ability to assess your current home value and walk you through the process of buying or selling
Advanced computer skills and technical resources to keep up with the needs of an ever evolving and advanced market place and customer
Contact
Jenny Palmieri
LIC.# 541344
Office