| | |
| --- | --- |
| ffd_objectsync_id | 0036g00000rJUEOAA4 |
| ffd_salesforce_id | 0036g00000rJUEOAA4 |
| ffd_id | 0036g00000rJUEOAA4 |
| email | jramos@tahoemountainrealty.com |
| phone | |
| is_member | 1 |
| dre | BRE 02024255 |
| website | https://www.tmrrealestate.com/team-member/jenna-reese/ |
| languages | |
| twitter | |
| linkedin | |
| instagram | |
| title_at_agency | |
| ffd_ownerid | 0056g000005qiLmAAI |
| agency | Tahoe Mountain Realty |
| brokerage_id | 0016g000013kY94AAE |
| small_profile_picture | 80221 |
| _thumbnail_id | 80221 |
| keywords | Tahoe Mountain Realty Truckee CA California USA |
| facebook | |
| agent_title | |
| mobilephone | +1 207.240.6166 |
| agent_location | |
| agent_city | |
| agent_state | |
| agent_country | |
| post_member_id | 7578 |
| agent_first_name | Jenna |
| agent_last_name | Ramos |
| profile_image | 80221 |
| _sbi_oembed_done_checking | 1 |
| disable_user_account | 0 |
Agent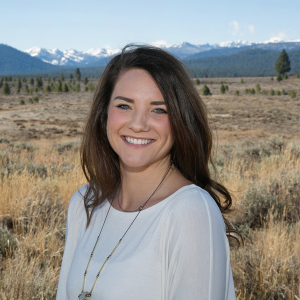 Tahoe Mountain Realty
jramos@tahoemountainrealty.com

+1 207.240.6166
Born and raised in a small town in Maine, Jenna has a passion for the outdoors and the mountain living lifestyle. After graduating from the University of Maine at Orono, where she studied Business Management, Jenna moved to Breckenridge, Colorado where she fostered a passion for the ski industry and the tourism that comes along with it.
Jenna's passion for the ski industry ultimately landed her in Tahoe where she spends her free time hiking with her dog, boating, camping and skiing- if it's outdoors, she's doing it! Having found a winter and summer paradise, the fellow New Englander now calls Truckee her forever home. With year-round outdoor entertainment, incredible scenery, and a laid-back mountain lifestyle, it's hard not to love Truckee/Tahoe.
Jenna found her interest in real estate at a young age when she helped her Dad build their family cabin; that and countless HGTV episodes harbored her passion in real estate and she knew that's where she would pursue her career. Helping clients find their Tahoe home is her biggest motivation. New to the industry, she is hard working, determined, and eager to start her real estate career as a member of the TMR team.
Visit Jenna Ramos's Site
Contact
Jenna Ramos
LIC.# BRE 02024255
Office