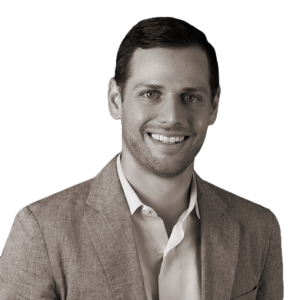 Elegran
[email protected]
(914) 393-3747
The majority of Jared Antin's career has been spent immersed in and around the real estate industry, establishing experience on both the development and brokerage sides of the business. He has an innate ability and ardent commitment to raise company and industry standards. Originally a successful agent, Jared was rapidly recognized as a leader and was quickly elevated to Sales Manager then the Director of Sales before being appointed to his current role as the Managing Director at Elegran Real Estate. As a cornerstone of the Executive Leadership Team, Jared positively and proactively impacts the advancement and direction of the firm and has been recognized by Crain's as one of New York City's "Rising Stars" in the industry.
As the Managing Director, Jared is responsible for strategy creation and execution through leading the departments within Elegran with a focus on operationalizing new business opportunities for Elegran. He excels in partnering with the Leadership Team, Staff and Agents to further Elegran's growth, while steadfastly preserving the supportive family culture of collaboration, encouragement and warmth. Jared's true passion is acting as a motivator and an anchor for new and established agents alike in order to nurture relationships within the Elegran team and the real estate community.
Jared graduated from James Madison University with a degree in Finance and Economics with a concentration in Real Estate. He currently resides in Bedford with his wife, son and daughter and serves as a member of the Town of Bedford's Planning Board. In his spare time, Jared enjoys playing golf, traveling and wine tasting.
Visit Jared Antin's Site
Contact
Jared Antin
LIC.# 10301217529
Office