| | |
| --- | --- |
| ffd_objectsync_id | 0036g0000248G4eAAE |
| ffd_salesforce_id | 0036g0000248G4eAAE |
| ffd_id | 0036g0000248G4eAAE |
| phone | 908-439-3300 ext. 427 |
| is_member | 1 |
| dre | 7836961 |
| keywords | New Jersey NJ USA Bedminster Bernards Bernardsville Chathman Borough Township Chester Far Hills Harding Madison Mendham Millburn Morris Morristown New Providence Peapack Gladstone Tewksbury |
| website | https://janetclark.turpinrealtors.com/ |
| languages | |
| email | jclark@turpinrealtors.com |
| facebook | |
| twitter | |
| instagram | |
| linkedin | |
| title_at_agency | |
| ffd_ownerid | 0056g000007fjSwAAI |
| agency | Turpin Realtors |
| small_profile_picture | 368604 |
| brokerage_id | 0016g00002IEgALAA1 |
| agent_title | |
| mobilephone | |
| agent_location | |
| agent_city | |
| agent_state | |
| agent_country | |
| _thumbnail_id | 368604 |
| post_member_id | 269406 |
| agent_first_name | Janet |
| agent_last_name | Clark |
| profile_image | 368604 |
| _sbi_oembed_done_checking | 1 |
| disable_user_account | 0 |
Agent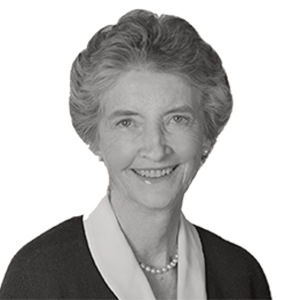 Turpin Realtors
jclark@turpinrealtors.com
908-439-3300 ext. 427
Jan is an experienced professional real estate broker with tremendous local knowledge. She takes pleasure in introducing the area to those lucky enough to have found this special part of the world. She feels there is no more beautiful place to live and to work than north central New Jersey.
Jan has been with Turpin since 1983. As broker/manager she first opened the Clinton office in 1988, and then opened the Oldwick office in 1990. Since stepping down as manager in 2003, she has focused her energies on listing and selling properties in our beautiful countryside. She especially loves land, farms and historic homes, drawing on her many years of experience serving on Tewksbury's Historic Preservation Commission.
A native Californian and graduate of Stanford University, Jan and her husband have lived on a working horse farm in a classic Tewksbury farmhouse since 1965, where they raised six children. She has strong ties to the community, having served on the Tewksbury Planning Board, as President of the Board of Education, the Citizens Advisory Committee, and the Historic Preservation Commission. She volunteers with Meals on Wheels. As a member of the Hunterdon-Somerset Association of Realtors, she is a long standing member of the Professional Standards Committee.
Visit Janet Clark's Site
Contact
Janet Clark
LIC.# 7836961
Office