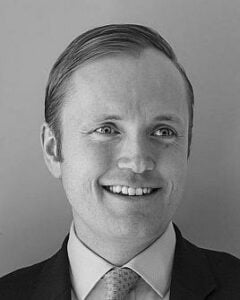 Chestertons
[email protected]
44 (0) 20 7432 1920
44 (0) 7796 847 243
Having grown up in the Republic of Ireland and have finished his studies in Dublin with a honours degree in History and Politics, James started his career with Chesterton's in 2007 as a sales negotiator, working in Hampstead for 7 years, followed by St. John's Wood, before settling in Little Venice in early 2013.
With over 15 years' experience in the industry, and 10 years in Maida Vale, he has an extensive and in-depth knowledge of his local market place and prides himself on providing sound and clear advice to buyers and sellers alike.
In his free time, James enjoys spending time with his partner and their cocker spaniel Bruce. His partner, being a chef, they particularly enjoy experiencing new food and new restaurants around London. He enjoys travelling and particularly enjoys skiing. James is involved local education, having been a governor a local Maida Vale primary school.
Visit James Westendarp's Site
All Properties