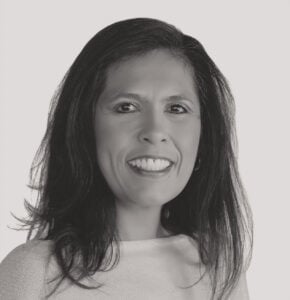 CDR San Miguel
[email protected]
+52 (415) 156-1028
Ivonne knows sales. She knows sales so well, in fact, that in 2005, she was the #1 beauty consultant of Mary Kay's Mexico division, beating out 20,000 other consultants to win first prize in personal sales! In 2004 and 2006 she was among the top five beauty consultants. As you can imagine, that's a lot of sales!
Ivonne has also served clients in the corporate arena, including big names such as Kellogs, Hard Rock Cafe, Quaker State, and Marriot, and has held numerous managerial positions in the various companies for which she's worked. She's even had her own business as an event planner, which started originally when friends and family were so impressed with her parties that they began asking her to organize their weddings, theme parties, first communions, etc. Her clients also consisted of small businesses and corporations for events like conventions and company Christmas parties.
What's more, Ivonne knows San Miguel, and she is bilingual and bicultural, so she can serve all sectors of the San Miguel community equally well. Her friendly, sincere personality and self-confidence inspire trust, and we consider her a great addition to the team.
Originally from Mexico City, Ivonne has lived in the United States and Amsterdam and has traveled extensively in Latin America, Europe, and Asia. She received a bachelor's degree in International Business from Monterrey Institute of Technology. (ITESM) She also studied Business Trade and Marketing at the Hogeshool Voor Economische Studies (HES Amsterdam School of Business) in Amsterdam, The Netherlands.
In her free time, Ivonne enjoys music, singing, dancing, and traveling.
Visit Ivonne Basurto's Site