| | |
| --- | --- |
| ffd_objectsync_id | 0036g000021XFDhAAO |
| ffd_salesforce_id | 0036g000021XFDhAAO |
| ffd_id | 0036g000021XFDhAAO |
| phone | (917) 745-7065 |
| is_member | 1 |
| dre | 10401267469 |
| keywords | Elegran New York NYC Manhattan Brooklyn Queens Lower East Side LES Upper West Side UWS Tribeca Soho Gramercy Park Noho Nolita Flatiron Lincoln Square Brooklyn Heights NY USA |
| website | https://www.elegran.com/agents/ignacio-cesped |
| languages | |
| email | ignacio@elegran.com |
| facebook | |
| twitter | |
| instagram | |
| linkedin | |
| title_at_agency | |
| ffd_ownerid | 0056g000006If5jAAC |
| agency | Elegran |
| brokerage_id | 0016g00002Gg7OUAAZ |
| small_profile_picture | 246734 |
| _thumbnail_id | 246734 |
| _wp_old_date | 2022-09-20 |
| agent_title | |
| mobilephone | |
| agent_location | |
| agent_city | |
| agent_state | |
| agent_country | |
Agent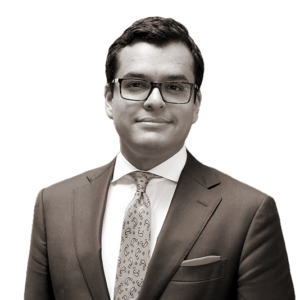 Elegran
ignacio@elegran.com
(917) 745-7065
Since entering the industry, Ignacio has consistently demonstrated a knack for luxury real estate, negotiating record-breaking sales and earning the attention and esteem of some of the biggest names in the business. He quickly established himself as a trusted adviser and resource for his clients, helping both buyers and sellers navigate New York's fast-paced market. With a discerning eye and attentive ear, he regularly exceeds his clients' expectations, working in their best interests before, during, and after each transaction.
He discovered his incredible talent for business leadership while still in school; within a few years, Ignacio was an accomplished entrepreneur with businesses in three countries, generating millions of dollars in revenue, and with a network of hundreds of distributors. As he built up his businesses, he earned the experience and standing needed to give seminars around the globe. Looking for his next challenge, he moved to New York City to enter the most exciting and competitive market in the world, and applied his innate negotiation skills and dynamic personality to break into the field he found most fascinating: Manhattan luxury real estate. Since then, Ignacio has built a reputation in the luxury sector for his clear vision, focused energy, and drive to provide unparalleled service.
Hailing from Santiago, Chile, he is a talented guitarist and songwriter, and pursued his interests by studying composition and guitar at the Modern School of Music in Chile. In his free time, Ignacio enjoys playing tennis and golf, sailing, playing guitar, and reading. He is a wine and food enthusiast and his other passions include politics, history, music, health and nutrition, animals, and volunteering for various worthy causes.
Visit Ignacio Cesped's Site
Contact
Ignacio Cesped
LIC.# 10401267469
Office