| | |
| --- | --- |
| ffd_objectsync_id | 0036g0000248FmSAAU |
| ffd_salesforce_id | 0036g0000248FmSAAU |
| ffd_id | 0036g0000248FmSAAU |
| phone | 908-439-3300 ext. 484 |
| is_member | 1 |
| dre | 903401 |
| keywords | New Jersey NJ USA Bedminster Bernards Bernardsville Chathman Borough Township Chester Far Hills Harding Madison Mendham Millburn Morris Morristown New Providence Peapack Gladstone Tewksbury |
| website | https://georgiaschley.turpinrealtors.com/ |
| languages | |
| email | gschley@turpinrealtors.com |
| facebook | |
| twitter | |
| instagram | |
| linkedin | |
| title_at_agency | |
| ffd_ownerid | 0056g000007fjRjAAI |
| agency | Turpin Realtors |
| small_profile_picture | 368612 |
| brokerage_id | 0016g00002IEgALAA1 |
| agent_title | |
| mobilephone | |
| agent_location | |
| agent_city | |
| agent_state | |
| agent_country | |
| _thumbnail_id | 368612 |
| post_member_id | 269406 |
| agent_first_name | Georgia |
| agent_last_name | Schley |
| profile_image | 368612 |
| _sbi_oembed_done_checking | 1 |
| disable_user_account | 0 |
Agent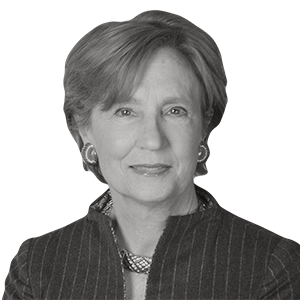 Turpin Realtors
gschley@turpinrealtors.com
908-439-3300 ext. 484
Your real estate transaction deserves an experienced dedicated agent. With an eye for detail, a strong work ethic and a multifaceted understanding of Somerset and Hunterdon counties, Georgie is a trusted sales associate. She brings an outstanding background in finance, marketing and development to her position.
"As an agent, you are responsible for one of a client's most valuable assets", says Georgie." Whether selling or buying, each transaction has components that need a professional's attention. I listen carefully to my clients to help them identify their priorities and needs. Then I perform a detailed market analysis which is critical in making the correct pricing decision. Finally I offer advice throughout negotiations and inspections and work vigorously to guide us to a successful closing."
Georgie has a keen appreciation of architecture and art. A longtime area resident, she grew up in Peapack and moved with her artist husband to Whitehouse. She has served on numerous community boards, including The Bonnie Brae School for youth at risk in Liberty Corner, Morven Museum and Garden in Princeton and Far Hills Country Day School. Since 2000 she has been closely involved in the family owned Magic Shop in Oldwick, which benefits Bonnie Brae school.
Rely on Georgie for sound real estate advice. " I will make you my top priority"
Visit Georgia Schley's Site
Contact
Georgia Schley
LIC.# 903401
Office