| | |
| --- | --- |
| ffd_objectsync_id | 0036g00002AmfxTAAR |
| ffd_salesforce_id | 0036g00002AmfxTAAR |
| ffd_id | 0036g00002AmfxTAAR |
| agent_title | Residential Real Estate Broker |
| phone | (514) 935-3337 |
| mobilephone | (514) 688-5770 |
| is_member | 1 |
| dre | |
| keywords | Quebec, Canada, Profusion, Montreal, Westmount, Mont-Royal, Laurentians, Montreal-West |
| website | https://www.gabriellealicotimmobilier.com/ |
| languages | |
| email | galicot@profusion.global |
| facebook | https://www.facebook.com/gabriellealicotimmobilier |
| twitter | https://twitter.com/profusionimmo |
| instagram | https://www.instagram.com/gabriellealicot_realestate/ |
| linkedin | https://www.linkedin.com/in/gabriellealicotrealestate/ |
| title_at_agency | Residential Real Estate Broker |
| ffd_ownerid | 0056g000006UNqAAAW |
| agency | Profusion Immobilier |
| small_profile_picture | 334135 |
| brokerage_id | 0016g00002L3Kc7AAF |
| agent_location | |
| agent_city | |
| agent_state | |
| agent_country | |
| _thumbnail_id | 334135 |
| post_member_id | 299987 |
| agent_first_name | Gabrielle |
| agent_last_name | Alicot |
| profile_image | 334135 |
| _sbi_oembed_done_checking | 1 |
| disable_user_account | 0 |
Agent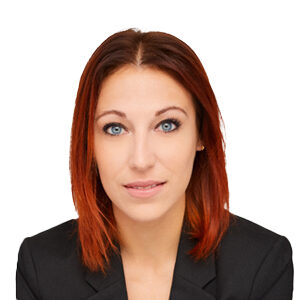 Profusion Immobilier
galicot@profusion.global
(514) 935-3337
(514) 688-5770
After more than 10 years as an interior designer and property flipper, Gabrielle Alicot got her Real Estate Agent Certification. She has since developed a real expertise in different areas of Montreal such as Plateau, Mile-End, Ville-Marie and South-West.
Being a great listener, she is also an excellent negotiator, her devotion to her clients but also her integrity and creativity made her join the Profusion team. 
Known for her ability to strategically position her client's properties on the market, Gabrielle always makes sure that the seller and the buyer get the right price and feel pleased. 
Maintaining a strong presence on different social medias, she uses all the right tools in order to grow your property visibility but also to keep innovating and be at the leading edge of new marketing strategies. As you have understood, Gabrielle is a real passionate who loves her job and always goes a step further. Motivated by the search of perfection and the changing real estate market environment, she is an active participant to ongoing education in her field, ensuring you the highest quality of service.
Visit Gabrielle Alicot's Site
All Properties
CAD 1,395,000
(US $1,025,046)
Montréal (Le Sud-Ouest), Quebec, Canada
Apartment in Montréal (Le Sud-Ouest), Quebec