| | |
| --- | --- |
| ffd_objectsync_id | 0036g00001eouNWAAY |
| ffd_salesforce_id | 0036g00001eouNWAAY |
| ffd_id | 0036g00001eouNWAAY |
| email | emily@retsy.com |
| phone | 480.216.1443 |
| is_member | 1 |
| dre | SA648144000 |
| keywords | RETSY Arizona AZ Apache Junction Avondale Buckeye Carefree Cave Creek Chandler El Mirage Fountain Hills Gila Bend Gilbert Glendale Goodyear Guadalupe Litchfield Park Mesa Paradise Valley Peoria Phoenix Queen Scottsdale Sun City Ajo Arivaca Catalina Cortaro Green Lukeville Marana Mount Lemmon Rillito Sahuarita Sasabe Sells Topawa Tucson Vail Bellemont Cameron Flagstaff Forest Lakes Fredonia Grand Canyon Happy Jack Kaibeto Leupp Marble Mormon Lake Munds Page Parks Sedona Tonalea Tuba Williams Blue Gap Cibecue Clay Springs Fort Heber Holbrook Indian Wells Joseph Kayenta Keams Lakeside Overgaard Pinedale Pinetop Pinon Polacca Second Shonto Show Low Snowflake Taylor White Mountain Whiteriver Winslow Woodruff |
| website | |
| languages | |
| facebook | |
| twitter | |
| instagram | |
| linkedin | |
| title_at_agency | |
| ffd_ownerid | 0056g000006oleFAAQ |
| agency | RETSY |
| small_profile_picture | 145899 |
| _thumbnail_id | 145899 |
| brokerage_id | 0016g00001u1SrLAAU |
| agent_title | |
| mobilephone | |
| agent_location | |
| agent_city | |
| agent_state | |
| agent_country | |
| post_member_id | 143489 |
| agent_first_name | Emily |
| agent_last_name | Whitwell |
| profile_image | 145899 |
| _sbi_oembed_done_checking | 1 |
| disable_user_account | 0 |
Agent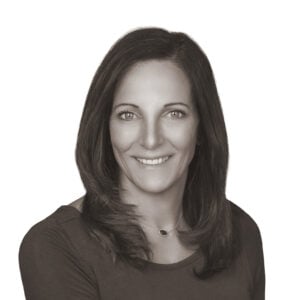 RETSY
emily@retsy.com
480.216.1443
Emily launched her career in real estate in 2013. It did not take long before her friendly and professional approach was recognized and she realized success in the field. Buyers and Sellers have all been delighted by the ease in which she is able to bring the most intricate and delicate negotiations to a successful conclusion, resulting in many referrals and the making of new and dear friends.
Emily earned a BA degree in Business Management & Accounting from Sonoma State University, and she attributes her real estate negotiation skills and attention to detail to her years as an assistant controller and internal auditor at a leading fortune 500 Company – proudly, the first female internal auditor at the Company!
An Arcadia resident since 2001, Emily was an active volunteer in the Arcadia schools that her two children attended. Her accumulated knowledge of the Arcadia school systems, as well as the longevity and immersion in the Arcadia and Paradise Valley lifestyle benefits clients looking to move into the Arcadia area, and the surrounding areas of Scottsdale, Paradise Valley & North Central Phoenix. In addition, Emily is a Certified Feng Shui Practitioner and uses these skills to support the successful sale and/or purchases for her clients.
Contact
Emily Whitwell
LIC.# SA648144000
Office