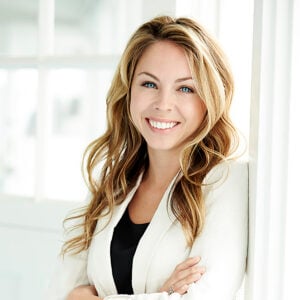 Village Properties
[email protected]
(805) 252-2773
Top 1% of Luxury Real Estate Agents Nationwide
With her more than 20 years of experience and a successful track record of seller and buyer representation, Emily is ranked in the top 1% of real estate agents nationwide. She is honored to be consistently recognized as one of the "Top 10" agents at Village Properties, a luxury boutique firm that is a founding member of Forbes Global Properties, as well as an exclusive affiliate of Luxury Portfolio International, Leading Real Estate Companies of the World, and Mayfair International Real Estate. Due, in part, to its unparalleled representation for both buyers and sellers, Village Properties has been the #1 company in the area for annual sales volume for many years running. Emily attributes both personal and company-wide success to customized marketing plans that pave the way to smooth closings for sellers. Her experience spans finance, consulting, luxury residential sales, oceanfront sales, sales of investment properties, and vacant land sales. Emily has also been at the helm of new development sales, including 223 residences for W Hotels in New York City and the record-breaking sales of 37 luxury condos at the LEED Certified-Platinum Alma Del Pueblo development in downtown Santa Barbara. Emily has been recognized as the "Finalist" for Best Real Estate Agent in the Santa Barbara Independent Reader's Poll.
Networking & Negotiation Success
Emily's success has been built through her strong relationships with clients, collaborations with local and international real estate agents, community vendors, and her expansive network. Successful relationships don't just happen. They are the product of hard work, positive thinking, commitment, persistence, and integrity. Emily brings these attributes to work with her each day, which is exemplified by the vast number of rewarding relationships she's established and maintained.
"From our perspective, real estate is not only about selling exceptional properties. It is about the people we work with and the relationships we build, both during a transaction and after a closing. We have a very long-term vision when it comes to advocating for our clients and their best interests. If you are looking for a team who combines warmth and sophistication, the ability to navigate a complex process with expertise and ease, and who provides wise counsel and reliability on all details, then EK&A is the right fit for you."
Emily's spirited nature, high energy, and sparkling personality make her one of the easiest and most sought after agents with whom to work. In addition, she has been mentoring new agents for 15 years and is the founder and team leader of Emily Kellenberger & Associates. She is a member of the Santa Barbara Association of Realtors and National Associations of Realtors, which means she holds herself to the highest ethical and moral standards in the industry.
Portfolio of Exclusive Listings
Emily's impressive transaction volume includes the sales of numerous oceanfront and beach community properties, luxury estates, investment properties, and new developments. A sampling of Emily's notable sales include the sale of 200 Lambert Road, a 52-acre property with polo fields and equestrian facilities that Emily has twice sold. She also sold El Fureidis, the historic Bertram Goodhue estate in the heart of Montecito, popularly known as the location of the film 'Scarface.' Emily has a passion for introducing buyers to the extensive luxury inventory available in beautiful Santa Barbara, Montecito, and Carpinteria. She also helps owners of exceptional coastal properties introduce vacation guests to local enclaves. Emily has subsequently sold some of these rental listings at the owners' request. She is here to help her clients list properties for sale, purchase primary residences, second homes, and/or investment properties. Emily is truly a versatile agent and has handled many types of sales in her 20-year tenure.
Financial Expertise & Business Background
Emily has been with Village Properties since 2004, but she began her real estate career at Coldwell Banker in 2001. Emily holds a degree in Business Economics & Accounting from the University of California, Santa Barbara. Emily gained firsthand experience in real estate through Wells Fargo Home Mortgage, followed then by her time at Coldwell Banker, before coming to Village Properties. Emily has established herself as an extremely well-rounded agent with a knowledge of finance and a work ethic exceeded only by her passion to serve her clients.
Emily's dedication to others extends well beyond Village Properties, as she uses her free time to serve as the Chair of the Member Services Committee for the Santa Barbara Association of Realtors. She has also been part of the Housing Opportunity Committee for Santa Barbara, which kept her intimately involved with many of the housing and land-use issues the area is facing. Emily's ability to problem-solve well serves her clients and the community.
East & West Coast Experience
In 2008, Emily spent time servicing both Santa Barbara and New York City, where she sold 223 residences with a partner in a brand-new, 58-story building right next to Ground Zero. As Emily put it, "It was an amazing experience to be living in New York City, right in SoHo in the heart of things, and to expand my real estate portfolio of experience to be involved with the largest new development (at the time) in Downtown New York. Even still, Santa Barbara is where my heart is. You see those mountains, and you know you're home."
Emily and her husband have two beautiful children. In her free time, she enjoys surfing, hiking, walking on the beach, traveling, and painting. You can view some of her oil paintings here: emkellenbergerdesigns.com.
All Properties
100-Acre California Ranch