| | |
| --- | --- |
| ffd_objectsync_id | 0036g0000248FbPAAU |
| ffd_salesforce_id | 0036g0000248FbPAAU |
| ffd_id | 0036g0000248FbPAAU |
| phone | 973-543-7400 ext. 614 |
| is_member | 1 |
| dre | |
| keywords | New Jersey NJ USA Bedminster Bernards Bernardsville Chathman Borough Township Chester Far Hills Harding Madison Mendham Millburn Morris Morristown New Providence Peapack Gladstone Tewksbury |
| website | https://ellenharrington.turpinrealtors.com/ |
| languages | |
| email | eharrington@turpinrealtors.com |
| facebook | |
| twitter | |
| instagram | |
| linkedin | |
| title_at_agency | |
| ffd_ownerid | 0056g000007fjQvAAI |
| agency | Turpin Realtors |
| small_profile_picture | 350178 |
| brokerage_id | 0016g00002IEgALAA1 |
| agent_title | |
| mobilephone | |
| agent_location | |
| agent_city | |
| agent_state | |
| agent_country | |
| _thumbnail_id | 350178 |
| post_member_id | 269406 |
| agent_first_name | Ellen |
| agent_last_name | Harrington |
| profile_image | 350178 |
| _sbi_oembed_done_checking | 1 |
| disable_user_account | 0 |
Agent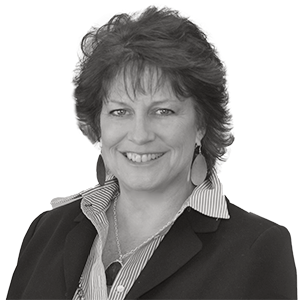 Turpin Realtors
eharrington@turpinrealtors.com
973-543-7400 ext. 614
Ellen manages the Mendham Office using her trademark work style that combines equal measures of creativity, professionalism and proficiency. She began her real estate career in 1999 and joined Turpin in 2002. Sharp negotiating skills and a pragmatic approach to problem-solving helped her become a top producer and longstanding member of the Presidents Club based on an excellent sales record. Ellen's business acumen enables her to guide her clients and her agents to successful real estate transactions.
The skilled team of sales associates and brokers in Mendham continuously reach new heights under Ellen's spirited leadership. They are inspired by her pro-active, get-it-done approach to real estate, adopting that same philosophy with their own buyers and sellers.
Ellen is deeply committed to meeting the needs of her clients and co-workers, inspiring loyalty and trust in all her business dealings. She developed exceptional management skills as a human resources manager for a major shipping company before entering the real estate field.
No matter what the market conditions bear, Ellen instills high levels of confidence in her clients, finding that success is based on her comprehensive real estate knowledge and conscientious work ethic. She can provide broad-based information to everyone from first-time homebuyers to seasoned real estate investors, offering expert insights about negotiation techniques, obtaining mortgages and finalizing contracts. In her manager role, Ellen is a true educator, an informed advocate and a gracious problem-solver.
Outside of work, Ellen enjoys spending time with friends and family. A lifelong Morris County resident who grew up in Florham Park and lived in Chester for 25 years while her children were school-age, Ellen's knowledge of the area is extensive, and her attention to detail is unparalleled.
Especially sensitive to the needs of raising children in this dynamic part of New Jersey, Ellen understands the importance of finding the right place to call home. Rely on her expertise when you require a leading real estate professional who is decisive, organized and experienced. Buyers and sellers can be confident in Ellen's ability to address all their real estate concerns.
If you are considering a career in real estate and think Turpin and the team at the Mendham office might be a good fit, Ellen would welcome your call. Click here for more information.
Visit Ellen Harrington's Site