| | |
| --- | --- |
| ffd_objectsync_id | 0036g0000248FSvAAM |
| ffd_salesforce_id | 0036g0000248FSvAAM |
| ffd_id | 0036g0000248FSvAAM |
| phone | 908-766-6500 ext. 549 |
| is_member | 1 |
| dre | |
| keywords | New Jersey NJ USA Bedminster Bernards Bernardsville Chathman Borough Township Chester Far Hills Harding Madison Mendham Millburn Morris Morristown New Providence Peapack Gladstone Tewksbury |
| website | https://edgardonohoe.turpinrealtors.com/ |
| languages | |
| email | edonohoe@turpinrealtors.com |
| facebook | |
| twitter | |
| instagram | |
| linkedin | |
| title_at_agency | |
| ffd_ownerid | 0056g000007fjQMAAY |
| agency | Turpin Realtors |
| small_profile_picture | 350176 |
| brokerage_id | 0016g00002IEgALAA1 |
| agent_title | |
| mobilephone | |
| agent_location | |
| agent_city | |
| agent_state | |
| agent_country | |
| _thumbnail_id | 350176 |
| post_member_id | 269406 |
| agent_first_name | Edgar |
| agent_last_name | Donohoe |
| profile_image | 350176 |
| _sbi_oembed_done_checking | 1 |
| disable_user_account | 0 |
Agent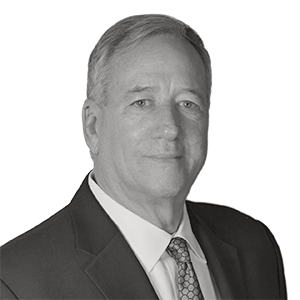 Turpin Realtors
edonohoe@turpinrealtors.com
908-766-6500 ext. 549
Ed brings a strong financial background to his sales associate position in the Bernardsville Office. Before joining Turpin, he worked on Wall Street as a member of the New York Stock Exchange and Chicago Board of Options. When he decided on a new career in real estate, he chose Turpin based on their 50-year reputation for outstanding service. Ed's work style-a combination of putting others at ease while addressing their concerns as a buyer or a seller-mirrors Turpin's own philosophy of putting the customer first. It's important to Ed that he is aware of the latest listings, real estate trends and legal issues in today's market.
Living in the area and raising his own family here has given Ed a wonderful understanding of the neighboring towns and villages. He is a valuable resource of information about schools, transportation, local organizations, recreation and housing available in this part of New Jersey.
A resident of Harding since 1978, Ed is deeply involved with his community. He serves on the Board of Governors for the New Vernon Volunteer Fire Department as a senior trustee, and is a volunteer with the New Vernon First Aid Squad. He also serves and cooks for Eva's Soup Kitchen at Eva's Village, a social services organization in downtown Paterson.
In his free time, Ed enjoys sports, biking, exercise, fishing, cooking and the arts. Travel is another longtime interest; he has traveled extensively in the United States and Canada, and has also visited Europe, Mexico and Hawaii. He is married with five grown children.
When you work with Ed, you'll find him to be helpful, reliable and interesting. He possesses excellent communication skills and responds quickly to his clients' needs. Ed is known for listening carefully to his buyers and sellers, then following through with detail-oriented service.
Meeting new people and putting them at ease is just one aspect of Ed's personable professional style. Rely on him for all your real estate concerns when you are ready to buy or sell a home.
Visit Edgar Donohoe's Site