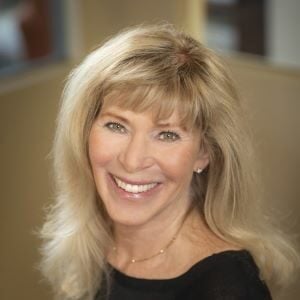 Slifer Smith & Frampton Real Estate
[email protected]
970-389-8900
970-389-8900
Debbie is a long-time local, as she has lived in the county for 30 years. Debbie was named one of the Top Producers in 2019 and her background, understanding and knowledge of the market remains the strength of her expertise and success in fulfilling the desires of her loyal clients.
Debbie started her long career in the real estate industry as an escrow/title officer in California.Within a few years she became a broker and shared an office with her father giving her invaluable education in real estate investing and IRS tax deferred exchanges.
Stites Realty in Breckenridge operated for 10 years establishing Debbie's career in Summit County. She enjoyed the business and friendship of many clients from around the world supporting them in a variety of real estate opportunities from residential, land, commercial and development including BlueSky Breckenridge.
Debbie's love of adventure at the beach and in the mountains has her experience diving, surfing, skiing, snowshoeing, hiking, and biking every chance she has. She's known in Slifer Smith & Frampton office for her incredibly delicious homemade cookies!
Visit Debbie Stites's Site
Contact
Debbie Stites
LIC.# EA.000329951