| | |
| --- | --- |
| ffd_objectsync_id | 0036g00000rLFAyAAO |
| ffd_salesforce_id | 0036g00000rLFAyAAO |
| ffd_id | 0036g00000rLFAyAAO |
| email | dkaroly@slifersummit.com |
| phone | 970.547.8253 |
| is_member | 1 |
| dre | FA.040005947 |
| website | https://www.DavidKaroly.com |
| languages | |
| twitter | |
| linkedin | |
| instagram | |
| title_at_agency | Branch Broker |
| ffd_ownerid | 0056g000005qn9cAAA |
| agency | Slifer Smith & Frampton Real Estate |
| brokerage_id | 0016g000013kY83AAE |
| _wp_old_date | 2020-12-13 |
| small_profile_picture | 100269 |
| _thumbnail_id | 100269 |
| keywords | Slifer Smith & Frampton CO Colorado Aspen Breckenridge USA Arrowhead Avon Bachelor Gulch Basalt Beaver Creek Burns Copper Mountain Denver Dillon Eagle Edwards Frisco Greenwood Village Gypsum Keystone Leadville Silverthorne Snowmass Vail Wolcott Woody Yampa |
| facebook | |
| agent_title | Branch Broker |
| mobilephone | 970.389.1649 |
| agent_location | |
| agent_city | |
| agent_state | |
| agent_country | |
Agent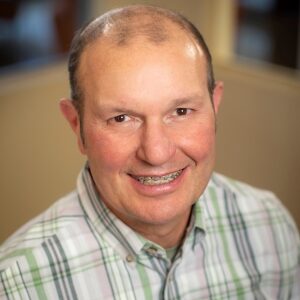 Slifer Smith & Frampton Real Estate
dkaroly@slifersummit.com
970.547.8253
970.389.1649
Dave Karoly, born and raised in Illinois, heard his calling for Colorado long ago on his first trip to Aspen at the age of six. He moved to Keystone, Colorado immediately after graduating from high school and hasn't left since.
Dave resides in Breckenridge with his wife, Erin, and their two children, Andrew and Grace. Having been trained in sales since his graduation from University of Colorado Dave quickly became a top producer and found working with people his forté. This combined with his extensive knowledge of the Rocky Mountain region and the local real estate market makes Dave a realtor you'll want to know. His hard work, honesty and enthusiasm for each of his clients in making their dream of living in the mountains a reality is unsurpassed as it is simply his nature. Dave Karoly is a realtor whom his clients can rely on, confide in, relax with and trust.
Dave is consistently in the top of his field and has a exemplary sales record in all segments of the market. Key accomplishments include:
Team member for Vail Resorts Development Company on the One Ski Hill Place, Crystal Peak Lodge, Breckenridge Peaks, Timber Trail, Mountain Thunder Town Homes, and Mountain Thunder Lodge developments.
Summit Award – Top 10 Brokers for SSF in Summit County in 2007, 2008, 2009, 2011, 2012, 2013, 2014, 2015, 2017 and 2018.
Direct and assisted sales of nearly $200,000,000 between general book of business and new developments.
Point Broker for Mountain Thunder Town Homes sales, which were sold-out ahead of schedule.
Wall Street Journal/Lore Magazine Top 100 Real Estate Teams – Ranked 35th
Visit David Karoly's Site
Contact
David Karoly
LIC.# FA.040005947