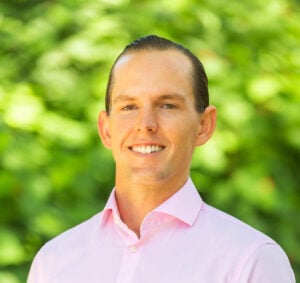 Village Properties
[email protected]
805-617-9311
David's Story
David Charles is committed to accomplishing your goals while preserving your trust which assures your information, is always held in confidence.
David Charles Allen distinguishes himself as a professional Realtor®. He's accumulated a massive amount of market knowledge and insight because he is a native of Santa Barbara. As a result, clients looking to sell their Santa Barbara County homes receive in-depth insight into the various neighborhoods, current market conditions, pricing strategy, trends, and what buyers and sellers seek at any given time. David Charles has a proven Seller's process that encompasses what it takes to get his clients homes sold at the best price in the least amount of time for their convenience, and ultimate wellbeing. Similarly, he uses a proven Buyer's process; which gives his clients a better understanding of the market conditions and current prices. David's buyer process assures his clients more value when it comes to buying the right Santa Barbara County home for their future. He takes pride in serving Santa Barbara, theMesa, Hope Ranch, Montecito, Goleta, and Carpinteria.
Above all, the Mesa is where he rests his head at night. A living dream due to the joy he experiences calling it home. Taking his dog to Mesa Lane Beach and the Douglas Family Preserve, or surfing around the corner, because the Mesa has much to offer. Even more it supports beautiful beaches with memorable sunsets, and educational opportunities at your fingertips. Most of all the Mesa offers its own small town goodwill within a city of outstanding natural beauty. The Santa Barbara Mesa as a result is the secret spot to those who have discovered its pleasures.
Furthermore David Charles works on long-term working relationships through full disclosure, kindness, ethics, ambition, passion, and innovation. This drives his motivation for commitment to delivering the highest level of service. Most noteworthy, David values his clients' interests in the same manner he values his family and friends. With Integrity!
One of David's valuable assets is managing the team behind your real estate transaction. Bringing together professionals, who regularly achieve quality and better than excellent results for his clients. Seamlessly managing all offers, counter offers, home inspections, mortgage brokers, and the escrow process, including servicing all this client's requests and concerns in a timely matter. Clients stay informed and up to date on their most important transaction, allowing them to make well educated decisions. Meeting client expectations and achieving Equitable and Satisfied closed escrows is his dedicated goal.
Real estate transactions are fast paced and the decisions and paperwork unending. Being able to efficiently manage the methodical, meticulous details of a transaction provides optimum successful results for his clients. David's business degree, economic, and technology background brings an effective edge in evaluating, marketing, negotiating, and satisfying, your housing needs, now or in the future.
Long-term requirements are always most important in contrast to just focusing on the short-term. Shifts and changes happen constantly in the housing market. Due to this David Charles takes great pride in evaluating and constantly informing clients regarding all aspects of any real estate situation. He ethically communicates those conditions and changes which help serve each individual's long-term housing and financial situation.
Because of his strong entrepreneurial drive and thirst for innovation, he remains dedicated to his client's goals. His ability to consistently network with real estate professionals and stay current with technology provides a significant competitive advantage. This achieves better results for all of his clients. His goals include constantly searching for new ideas that best secure a successful transaction for each individual client need. David always endeavors to meet his client's expectations with Integrity. He is committed to accomplishing your goals while preserving your trust which assures your information, is always held in confidence.