| | |
| --- | --- |
| ffd_objectsync_id | 0036g00001pek0iAAA |
| ffd_salesforce_id | 0036g00001pek0iAAA |
| ffd_id | 0036g00001pek0iAAA |
| phone | (808) 264-5775 |
| is_member | 1 |
| dre | RS-42147 |
| keywords | Hawaii Life USA HI Big Island Hakalau Hawi Kailua Kona Kailua-kona Kamuela Kapaau Naalehu Ninole Pepeekeo Waikoloa Kauai Anahola Haena Hanalei Kilauea Poipu Princeville Wainiha/haena Lanai City Maui Haiku Hana Kihei Kula Lahaina Paia Wailuku Oahu Haleiwa Honolulu Kahuku Waialua Waimanalo Captain Cook Kailua-Kona Kealakekua Kapaa Kealia Koloa Kaneohe Laie |
| website | https://www.hawaiilife.com/christianslocum |
| languages | |
| email | christianslocum@hawaiilife.com |
| facebook | |
| twitter | |
| instagram | |
| linkedin | |
| title_at_agency | |
| ffd_ownerid | 0056g000007LXFsAAO |
| agency | Hawaii Life |
| small_profile_picture | 195195 |
| _thumbnail_id | 195195 |
| brokerage_id | 0016g00001AMa0bAAD |
| agent_title | |
| mobilephone | |
| agent_location | |
| agent_city | |
| agent_state | |
| agent_country | |
| post_member_id | 82991 |
| agent_first_name | Christian |
| agent_last_name | Slocum |
| profile_image | 195195 |
| _sbi_oembed_done_checking | 1 |
| disable_user_account | 0 |
Agent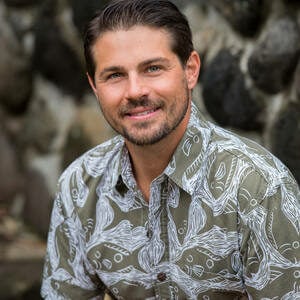 Hawaii Life
christianslocum@hawaiilife.com
(808) 264-5775
Christian grew up on the Big Island of Hawai'i in the small town of Holualoa, best known for its coffee farms and old time plantation feel. Growing up, his father ran a small, used camera store in Kona town specializing in Hasselblad and Leica film cameras. As soon as school was out, his father would pick him up from school with the surfboards on the rack, and head to "Pine Trees," a favorite local surf spot, surfing until dark.
Christian earned his bachelor's degree in Communication from the University of Colorado in 2005. Shortly after graduation, He accepted an offer from his father to open his own camera store. He relocated back to Maui to help build two locations in Kihei and Lahaina. He managed and operated these shops for over 10 years, creating strong ties with the local community and professional photographers.
After purchasing his own home in Wailuku, he saw a small window of what real estate on Maui had to offer, and was instantly hooked. Christian has over 10 years' experience in sales and customer service with the Maui community and has an extensive group of colleagues, friends, and clients. He understands our unique Hawai'i market, and values the importance of loyalty and honesty in both business and personal relationships. These values stem from Ohana(family), small town roots, and extensive education in communication.
Visit Christian Slocum's Site
All Properties
Kihei, Hawaii, United States
481 Halelea St #127 – Maui
Lahaina, Hawaii, United States
1659 Lokia St – Maui
Contact
Christian Slocum
LIC.# RS-42147
Office