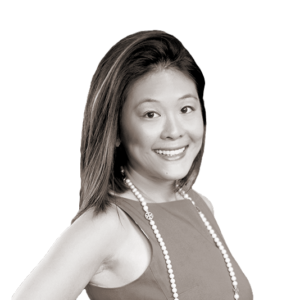 Elegran
[email protected]
(917) 741-5338
Christa's passion for real estate stems from her own investment experience in purchasing and renovating properties in Manhattan. Her ability to envision and design spaces comes from her early days at Cornell University, School of Hotel Management. Spending almost a decade in the financial services industry at top tier investment banks, Goldman Sachs and UBS, the world's largest asset manager, BlackRock, and $169Bn dollar hedge fund, Bridgewater Associates, Christa offers extensive valuation expertise, negotiation acumen, marketing finesse, and unparalleled service to all her clients. She has a keen eye for real estate and takes pride in helping people maximize their investment value and/or find their dream home.
Christa has extensive global experience in both business development and marketing strategy, having worked in Hong Kong for 4 years and traveling across 7 countries during her time there. Her love for building relationships and connecting people has kept her in touch with clients from all over the world.
Christa considers New York City home and it brings her great joy to help clients make home ownership a reality. As all her loyal clientele will attest, she pours her heart, attention and expertise into achieving your specific goal thus treating each sale or purchase as if it were her own.
In her free time, Christa and her husband Enoch love hosting dinner parties and traveling. They are both community group leaders of Redeemer Presbyterian Church East Side. Born as a 1st generation Taiwanese-American in New York City, Christa is fluent in Mandarin Chinese.
Visit Christa Chi's Site
Contact
Christa Chi
LIC.# 10301215975
Office