| | |
| --- | --- |
| ffd_objectsync_id | 0036g00002CQI06AAH |
| ffd_salesforce_id | 0036g00002CQI06AAH |
| ffd_id | 0036g00002CQI06AAH |
| agent_title | Senior Advisor |
| phone | +39 3342802441 |
| mobilephone | |
| agent_location | |
| is_member | 1 |
| dre | |
| keywords | Building Heritage Italy; Florence; Firenze; Florence, Italy; Firenze, Italy |
| website | |
| languages | |
| email | c.gennarelli@bhglobalproperties.com |
| agent_city | |
| agent_state | |
| agent_country | |
| facebook | |
| twitter | |
| instagram | |
| linkedin | |
| title_at_agency | Senior Advisor |
| ffd_ownerid | 0056g000006V38ZAAS |
| agency | Building Heritage |
| small_profile_picture | 367849 |
| brokerage_id | 0016g000023kROSAA2 |
| _thumbnail_id | 367849 |
| post_member_id | 183774 |
| agent_first_name | Chiara |
| agent_last_name | Gennarelli |
| profile_image | 367849 |
| _sbi_oembed_done_checking | 1 |
| disable_user_account | 0 |
| post_user_id | 2126 |
Agent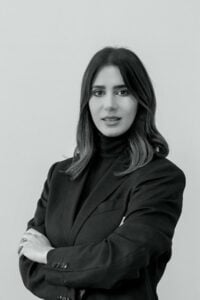 Building Heritage
c.gennarelli@bhglobalproperties.com
+39 3342802441
Chiara is an expert real estate advisor with a legal background, she was born into a family dedicated to law.
After an important study and work experience abroad, she specialized in business management. For about ten years she has been working in real estate, first in the real estate appraisal section as a due diligence team manager and then as a consulting specialist in the luxury real estate sector in which she follows high demanding and average clients, who want to invest in real estate properties and have assistance.
She loves sports, art and finance. She is dedicated to her family and to creating valuable networks.
"the best investment is to create relationships of trust", very attentive to details and the various facets of the job, she has negotiating skills but above all the desire to help others.
All Properties