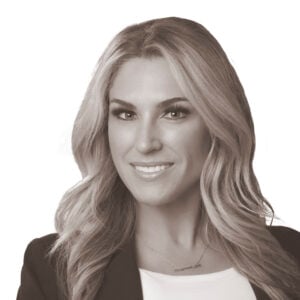 RETSY
[email protected]
480-938-6389
Bridget Landry, of The Linehan Group, is a hard-working individual with a strong background in customer service. In 2014, Bridget moved to Arizona to chase the 300+ days of sunshine and all it has to offer. In 2020, she decided to make her passion of Real Estate, her full-time career.
Always one for a challenge, Bridget sharpened her client servicing skills by working full time in the service industry, while also putting herself through college. That hard work and determination earned her a communications degree from the University of Portland. Her service background, along with intense schooling, has prepared her on how to deal with a wide variety of people, environments, and complex situations.
Bridget's number one passion in life is her amazing daughter, the center of her world. They are best friends and enjoy hiking, parks, staycations and exciting sporting events. In her free time, Bridget enjoys the golf courses, endless trails, and amazing culinary scene that our State has to offer.
If you are looking to buy, sell or invest in Real Estate, Bridget will work tirelessly to ensure that every client she has the pleasure to work with has a seamless and enjoyable experience.
Contact
Bridget Landry
LIC.# SA689844000
Office