| | |
| --- | --- |
| ffd_objectsync_id | 0036g00001jLyOBAA0 |
| ffd_salesforce_id | 0036g00001jLyOBAA0 |
| ffd_id | 0036g00001jLyOBAA0 |
| phone | (623) 302-3090 |
| is_member | 1 |
| dre | BS.0145939 |
| keywords | Ivan Sher Las Vegas NV Nevada |
| website | https://www.isluxury.com/agents/brian-nugent/ |
| languages | |
| email | brian@isluxury.com |
| facebook | |
| twitter | |
| instagram | |
| linkedin | |
| title_at_agency | BROKER-SALESPERSON I REALTOR® |
| ffd_ownerid | 0056g0000077zlrAAA |
| agency | IS LUXURY |
| brokerage_id | 0016g00001yldLcAAI |
| small_profile_picture | 158883 |
| _thumbnail_id | 158883 |
| _wp_old_date | 2021-12-16 |
| agent_title | BROKER-SALESPERSON I REALTOR® |
| mobilephone | |
| agent_location | |
| agent_city | |
| agent_state | |
| agent_country | |
Agent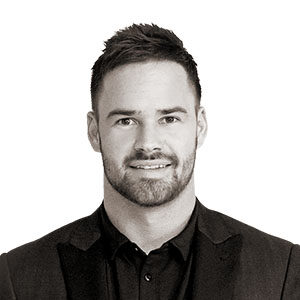 IS LUXURY
brian@isluxury.com
(623) 302-3090
Brian's passion and connection to real estate runs in his blood, having grown up in a family of successful real estate entrepreneurs. From a young age, Brian was exposed to his family's successful development endeavors, and watched as his father entered sales and climbed the ranks to owning his own brokerage and eventually becoming President of the local real estate board in his home town of Victoria, British Columbia, Canada.
The other of Brian's passions is ice hockey, which led him to receive a full athletic scholarship to play NCAA Division 1 athletics, while earning a degree in business. During that time, Brian also served as the Men's Hockey team representative of the Student Athletic Advisory Committee, a student based board intended to assist and maximize the college experience for student – athletes. Brian then went on to play 4 years of professional ice hockey, again serving as a captain for his team as well as being voted by his teammates to be their representative as a member of the Professional Hockey Players Association. As a representative, Brian was a liaison between players, management, and ownership and was involved in overseeing issues pertaining to the Collective Bargaining Agreement. This served as an excellent introduction to negotiating and contracts for Brian.
One of Brian's final stops in hockey led him to Las Vegas, where he played a season for the Las Vegas Wranglers. It was then that Brian grew a love for Las Vegas and was introduced to the luxury communities in Las Vegas and Henderson. Upon retiring from hockey, Brian obtained his broker – salesperson license and began working with The Ivan Sher Group. By completely committing himself to the business and relentlessly studying the luxury market, Brian has quickly risen to become an integral part of ISG, working closely alongside Owner / Broker Ivan Sher on his transactions, in addition to working with his own clients. Brian is known for a tireless work ethic and a family-like approach. Protecting his clients best interests and ensuring seamless transactions is Brian's first priority.
Visit Brian Nugent's Site
All Properties
Las Vegas, Nevada, United States
19 Pink Dogwood Drive
Contact
Brian Nugent
LIC.# BS.0145939
Office