| | |
| --- | --- |
| ffd_objectsync_id | 0036g00002HSxSOAA1 |
| ffd_salesforce_id | 0036g00002HSxSOAA1 |
| ffd_id | 0036g00002HSxSOAA1 |
| agent_title | |
| phone | (808) 639-9804 |
| mobilephone | |
| agent_location | HI USA |
| is_member | 1 |
| dre | RB-13616 |
| keywords | Hawaii Life USA HI Big Island Hakalau Hawi Kailua Kona Kailua-kona Kamuela Kapaau Naalehu Ninole Pepeekeo Waikoloa Kauai Anahola Haena Hanalei Kilauea Poipu Princeville Wainiha/haena Lanai City Maui Haiku Hana Kihei Kula Lahaina Paia Wailuku Oahu Haleiwa Honolulu Kahuku Waialua Waimanalo Captain Cook Kailua-Kona Kealakekua Kapaa Kealia Koloa Kaneohe Laie |
| website | https://www.hawaiilife.com/briankennelly |
| languages | |
| email | briankennelly@hawaiilife.com |
| agent_city | |
| agent_state | |
| agent_country | |
| facebook | |
| twitter | |
| instagram | |
| linkedin | |
| title_at_agency | |
| ffd_ownerid | 0056g0000088QDSAA2 |
| agency | Hawaii Life |
| small_profile_picture | 369069 |
| brokerage_id | 0016g00001AMa0bAAD |
| _thumbnail_id | 369069 |
| post_member_id | 82991 |
| agent_first_name | Brian |
| agent_last_name | Kennelly |
| profile_image | 369069 |
| _sbi_oembed_done_checking | 1 |
Agent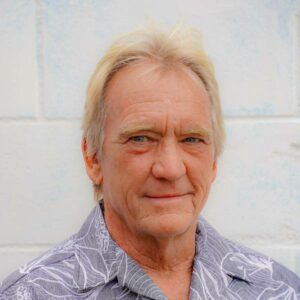 Hawaii Life
briankennelly@hawaiilife.com
(808) 639-9804
Originally from San Diego, I've been a Hawaii real estate agent for 37 years and a long-time resident of Kauai's beautiful North Shore since 1969.
I'm highly experienced in creating real estate syndications, partnerships, LLCs. & CPR developments, including purchase, ownership and management agreements and delivering completed CPR units to members. I have extensive knowledge of subdivisions and commercial developments in Hanalei, Kilauea, and Kapaa. But my story didn't start out this way.
If you were raised in Southern California in the 60's you were definitely exposed to the surfing culture. The seminal "big screen" surfing movie "Endless Summer" played in theaters in my first year of college at Cal Western. I was already a devotee of the sport, so I drank the Kool-Aid. The movie featured two surfers traveling the world in search of the perfect wave.
With a college roommate, I hopped a flight from Los Angeles to Honolulu on a student standby ticket. The flight cost $75 and the board fare was five bucks. We arrived with less than $150 between us, ready to surf all summer in Waikiki.
That summer of 1966 was a pivotal experience. Warm water, palm trees, white sand, Hawaiian music and perfect waves. Upon returning to San Diego, fresh from Waikiki, I started to make plans to return to Hawaii. After my sophomore year, at age 20, I packed my VW van with surfboards and survival possessions and shipped myself to Hawaii.
Oahu's North Shore (surfing's Mecca of the universe) was my first destination in Hawaii, but by late 1969, I packed up and moved to Kauai. It was everything I'd been searching for and I landed in Hanalei.
After waiting tables for a year, I borrowed some cash from a friend and started Powerhouse Roads Inc., a heavy equipment contracting business where I was owner and operator engaging in all phases of land development. We contracted with private individuals, the County of Kauai, and the State of Hawaii over a span of about 10 years.
After years of land clearing, trenching, sore muscles, spec homes, and house moving, I exchanged my bulldozer, dump-truck, and backhoe for my new definition of heavy equipment: a real estate license and a phone.
I went back to school to study for my real estate license and sat for the state exam in 1981. At the time Princeville at Hanalei was under construction and hiring new real estate agents. After one year, I sat for the broker's license and decided to go out on my own as a sole proprietor.
I opened my first office in the Old Lihue Hongwanji Building, which had recently moved to Hanalei. A group of off-island investors collaborated with me to buy, move and restore a 1902, Buddhist Temple. Our group, Hanalei KKW Ltd., won an award from the Hawaiian Historical Society for our restoration project.
Then with another group of investors, we purchased a residential home in Hanalei and converted the residence into an office building. I moved my office into our new building and opened Country Brokers with a partner.
Country Brokers was founded as a general real estate company, but we soon grew development wings: Hanalei Town Center Development Corp, Makua Development, Inc., Hanalei Town Lots, Inc., and finally Country Brokers Vacation Rentals.
Having a background in contracting and home building has been very helpful in my real estate practice. Many of my clients have benefited from my knowledge when it comes to building from scratch or just renovation possibilities.
The most satisfying sales have been to local residents that live and work in our island economy. The early CPR groups we put together included firemen, teachers, lifeguards, small business owners and waiters, etc. Land and home ownership is a very important component of a happy life.
After more than 30 years of general real estate sales and development, I sold my shares in my own brokerage firm to my longtime partner in 2016 and I operated as a sole proprietor for three years, before joining the team at Hawaii Life.
I've now been on Kauai for 50 years. My wife and I have three grown children and one grandchild. My son Quest is a professor at Hawaii Pacific University, my second son Gavin is a fire captain in Hanapepe, and my daughter Keala is a well-known, professional surfer.
Hawaii Life is a new direction for me. I'm stoked to be a member of a cutting edge, successful firm with young ideas. I am available to work for real estate clients and can promise you a wealth of experience in real estate sales and development.
I look forward to serving you and leveraging my long experience and expertise in the Kauai real estate market. Please reach out to talk story at BrianKennelly@HawaiiLife.com or (808) 639-9804.
Visit Brian Kennelly's Site
All Properties
HANALEI, Hawaii, United States
5261-a Wainiha Powerhouse Rd – Kauai
Contact
Brian Kennelly
LIC.# RB-13616
Office