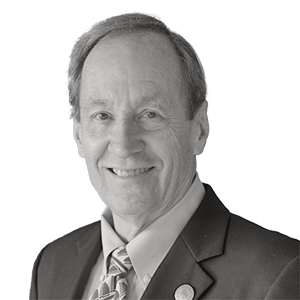 Turpin Realtors
[email protected]
973-543-7400 ext. 629
The decision to join Turpin was an easy one for Brian, as he explains in his own words, "This is a firm I have known since it was founded, and it has always set the standard for quality, integrity and service." Entering the real estate industry was a natural progression for Brian, having enjoyed a 20-year career on Wall Street in sales and sales management for the national mortgage markets.
During his Wall Street years, Brian served as chairman of the board of the Bond Market Association, and has also been a consultant to commercial and mortgage banks. He co-managed a NatWest Bank unit, gaining even more mortgage and lending experience in that position. Additionally, he has worked in commercial real estate, where he became skilled in contract negotiation and securing property management assignments for the New Jersey court system.
This strong professional background is coupled by Brian's focus on his relationships with buyers and sellers. He brings high levels of professionalism and attention to individual needs, resulting in high quality service. Clients have described him as an optimistic, energized problem-solver.
Brian believes that high quality service requires staying current in his chosen profession. He frequently participates in continuing education offerings, and recently achieved the National Association of Realtors Green Designation and certification as a Short Sales and Foreclosures Resource. Brian is also a member of the Green Resources Council.
Brian is a graduate of Brown University. He has lived in Mendham Township for over 40 years. Always active in the community, Brian has been chairman of the Mendham Township Tree Protection Committee and a trustee of Macculloch Hall in Morristown for many years. He is a 30-year staff member of the Tewksbury Foot Bassets, and is a past tennis chairman of the Mendham Golf and Tennis Club.
The active life appeals to Brian, who enjoys mountain hiking in the Adirondacks and Utah's canyon country, fresh and salt water fly fishing, and visiting art museums both here and abroad. He is married to Patricia A. Hays, a retired elementary school teacher at the Peck School. They are the prime babysitters for their three grandchildren.
With a wealth of financial, mortgage and real estate experience to share with his clients, Brian welcomes your call to the Mendham Office. He looks forward to assisting you with all your housing concerns.
Visit Brian Hays's Site