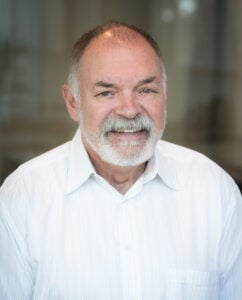 Slifer Smith & Frampton Real Estate
[email protected]
970.948.0001
Bob Langley's introduction to Aspen came as an annual participant at Ruggerfest, commencing in 1976. Prior to becoming a full-time resident, Bob spent the Summer of 1984 as an Observer at St. Benedict's Trappist Monastery in Old Snowmass. Four years later, in 1988, Fr. Tom Bradtke offered Bob the position of Director of Religious Education at St. Mary's Church in Aspen. Bob accepted the job, relocated to Aspen, and in 1989 he married his lovely wife, Sherri Darnell. Together they have built a family of five children, all born at Aspen Valley Hospital.
The Valley's Commercial Real Estate arena is filled with quirks and nuances says Bob, and I have the ultimate ring-side seat! Bob joins the Slifer Smith & Frampton team bringing almost three decades of experience as a Commercial Real Estate Broker, specializing in the leasing/development/investment/business brokerage market throughout the Western Slope. Bob offers a comprehensive, diverse and historical perspective which enables him to provide great insight and knowledge to people seeking to do business in our market.
Visit Bob Langley's Site
Contact
Bob Langley
LIC.# EA.001313688