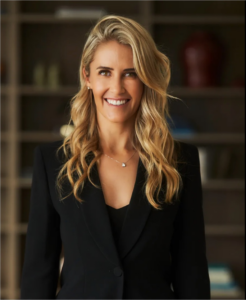 Private Property Global
[email protected]

0417 020 409
Establishing an instant rapport with people is something that comes naturally to Anna having previously worked in some of Australia's most recognised media conglomerates. With a Bachelor's Degree in Media, Communications and Politics, Anna's strengths lie in her compassion, integrity and drive, as well as her ability to effectively communicate and nurture ongoing relationships with her clients.
With a warm, engaging persona and a can-do attitude, Anna's enthusiastic approach to property ensures outstanding results are achieved time and time again. Specialising in the luxury property market, Anna has a wealth of design and construction knowledge having worked with some of Australia's leading architects and developers. Her ability to identify the standout design features of a property and communicate these to buyers are second-to-none, and she has a remarkable talent in recognising buyers and matching them to suitable properties.
Anna is a Brighton local and spends her free time playing various sports, walking her rescue dogs, and exploring Melbourne's cafes and restaurants with her friends. In a previous life, she played sport at a state and national level across various codes, captaining several teams to national titles under her leadership. She also has a passion for animals and is known for her animal rights advocacy and work with various rescue groups, regularly donating her time to help animals in need.
Visit Anna Weatherlake's Site