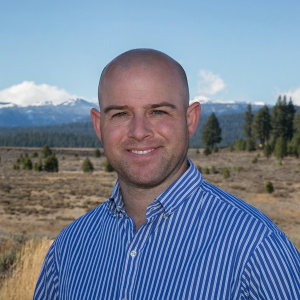 Tahoe Mountain Realty
[email protected]
+1 650.714.3219
Specializing in customer relations, Andre has always been a natural communicator and teacher. After spending his first few years in Truckee as a PGA golf professional at Gray's Crossing and Old Greenwood, Andre made the transition into real estate after experiencing the development process first hand at Gray's Crossing. During those years Andre met his future wife and made a move to join her in his home town of Palo Alto. After some time in the bay, Andre's connection to the mountains and the outdoor adventures convinced him and his wife to return to Truckee. They have since settled into the community with their puppy Hula for the foreseeable future.
When not in the office, Andre enjoys spending his days hiking with his puppy Hula, skiing, playing basketball, softball, and golf to name a few activities. A devoted family man, Andre takes every opportunity he can get to spend time with his wife Megan.
Making sure that his clients and potential clients are equipped with the knowledge of what Tahoe has to offer is very important to Andre and he is committed to finding the right property for everyone he works with.
Visit Andre Gust's Site
Contact
Andre Gust
LIC.# BRE 01997288
Office